Aesthetic Dentistry
Aesthetic Dentistry can Improve Your Life-style, Your Mate, Your Future!
Cosmetic and aesthetic dentistry revolve around the concept of improving the outward appearance of the smile, teeth, and gums.  Providing cosmetic dentistry is truly an art-form combining dental aesthetics with design, comfort, function, and durability.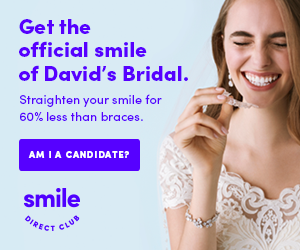 There are numerous procedures which accomplish these ends, and sometimes one or more are necessary.  It is a well-known fact that improved aesthetics has a positive consequence on many other aspects of a patient's life, especially socially.  When one's smile and outward appearance are improved, so is their personality, confidence, choice of mate, happiness, employment, success, peer group, and life-style. Remember that a beautiful smile is always talked about by others. You are often judged by your smile alone and that can lead to an advanced and productive life.   These are  those wonderful byproducts of the process.
Immediate treatments which come to mind are whitening and orthodontics.  Darker or discolored teeth, as well as crooked teeth can easily be corrected.  Missing teeth may be replaced with porcelain bridges or implants.  Teeth may even be re-contoured or bonded to improve appearance or aesthetics.  Porcelain crowns, laminates, or veneers are often used to enhance a smile or to close spaces.  Sometimes, minor gum reshaping is helpful in obtaining that perfect smile.  Lost back teeth should be replaced to keep the cheeks from folding inward.  If there is tremendous wear problem, there is loss of vertical dimension and over-closure of the mouth.  This should always be corrected since the chin appears too close to the nose and creates a reverse smile or frown.  In many patients, only minor changes are required to significantly improve the aesthetic appeal of the mouth and smile.
Prevention and correction of dental problems and maintenance of oral health are mandatory.  And although cosmetic and aesthetic dentistry is elective in most cases, it is of extreme importance in our society.
Today's Dentist