The American Dental Association states that fluoride is one of the best advances in dentistry over the last 50 years.  The Center for Disease Control, often called CDC, states that systemic water fluoridation is one of the "ten greatest public health achievements in the 20 th century."  The American Medical Association and the World Health Organization also endorse the use of fluoride in the city water supply.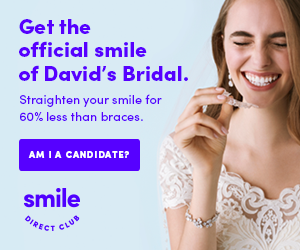 Other than daily and proper use of the toothbrush and floss, fluoride is probably the best preventative against decay.  Fluoride may be obtained systemically in the city water supply;  or in small towns without fluoride in the water system, fluoride drops may be prescribed by the dentist.  Fluoride may also be applied topically, by the use of gels, varnishes, or rinses.  Systemic fluoride benefits the teeth before as well as after they erupt.  It lasts for a life-time as it is laid down within the hard matrix of the teeth and it is known to reduce the decay rate by up to 60%.  Topical fluoride only provides benefits after the teeth erupt, most especially for children up to age 17.  Prior to that age, children's teeth have tens of thousands of extremely tiny tubules going through the outer covering of enamel.  It just so happens that the fluoride ion is so tiny that it will pass through that opening and fill the tubule. Fluoride repels decay like two similar poles on a magnet repel one another.  It is almost impossible for the two to be together.  Topical application lasts about 6 months.  It must be noted that after age 17, the tubules corrode themselves shut and the efficacy of topical fluoride is ended.
There are some that say that fluoride is toxic. About.com Guide states that "this common additive to your water supply, an ingredient to your toothpaste you and your children use may be contributory to the increased rates of hypothyroidism—and other heath concerns—in the US—without improving dental health."  There are other groups that state that fluoride has no decay reducing effectiveness.  WebMD does not list fluoride as a cause of hypothyroidism.
It should be known that chlorine is considered to be approximately 60 times more toxic than fluoride when they are one-on-one.  So if you believe that you should not drink water medicated with fluoride, then you might consider that chlorine often is used to sterilize water in city water supplies.
Patients who have an increased propensity for decay should participate in some type of topical fluoride program.  Those patients are often called "sugar-holics" and have excessive decay.  Others are those with numerous crowns and bridges and have gum line decay.  Any patient with constant diagnosis of decay might consider topical fluoride.  Patients with receding gums who expose the roots of the teeth not covered with enamel are more prone to decay should add fluoride to their regimen.  And lastly, patients who have dry mouth due to radiation or a combination of prescription drugs would benefit from topical fluoride.
There is yet another advantage to your teeth from fluoride.  Two of the naturally occurring phenomenons which occur in everyone's mouth is demineralization and remineralization. Demineralization occurs when your mouth contains acid and causes a loss of phosphorus and calcium from the teeth.  Remineralization occurs when this process reverses when there is less acid in the mouth.  If fluoride is included in this equation, the remineralization is harder and more resistant to decay than when it is not.
Fluoride, other than diligent brushing and flossing, is without a doubt, the best decay preventative there is.
Today's Dentist
American Dental Association-Life Member, Fellow of Academy of General Dentistry, American Academy of Implant Dentistry