Hypothyroidism
What is Hypothyroidism?
The thyroid gland, located just below your voice box and on top of your wind pipe, is necessary to control the metabolism of your body.  Hypothyroidism simply means lower than normal production of the thyroid hormone called thyroxine. This in turn, slows the metabolic rate of your entire body which slows your heartbeat and lessens your energy.
There are many various symptoms of hypothyroidism, including bloated face, constipation, excess fatigue, lack of energy, weakness, increased cholesterol numbers, depression, heavy or irregular menstrual cycles in females, slower heart rate, problems with memory, depression, lower libido, thinning hair, joint pain, dry skin, additional weight, deeper voice, and dry skin. In teenagers, they have additional symptoms of delayed puberty and slower growth patterns with their body and teeth. These are some of the primary symptoms but a blood test is required for definitive diagnosis. This is important since many of the symptoms are associated with other problems.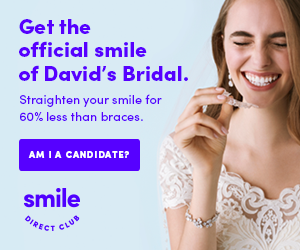 There are many causes of hypothyroidism. The number one cause is a disease called Hashimoto's thyroiditis, which is an inflammation of the thyroid gland.  Some medications can also cause this problem, such as radioactive iodine, used to treat hyperthyroidism.  This medication destroys some of the cells in the thyroid gland which leads to hypothyroidism.  Radiation can also destroy some of  the thyroid gland which can lead to hypothyroidism. Total surgical removal, or even partial removal, can also yield hypothyroidism. And of course, a congenitally missing thyroid gland will result in hypothyroidism.
The thyroid gland must have iodine in order to yield the thyroid hormone.  Since you body does not produce iodine, it must be ingested.  The normal daily diet gives you plenty of iodine. Saltwater fish, dairy products, and iodized salt are excellent sources of iodine.
Approximately 15% of the adult population in the U.S. have hypothyroidism. Women are affected 6 times more than men.
Thyroid nodules may be benign or malignant and a needle biopsy is mandatory. The tissue is then examined by a pathologist who specializes in cells. Only 10% are malignant. He is helpful in determining if surgery is necessary or not.
Thyroid cancer is a rare cancer, but does occur in women in about 75% of the cases. The success in treatment of thyroid cancer  is very high (98%) but it may recur many years later which necessitates life-time monitoring. There are four different types of thyroid cancer with follicular and papillary being the primary ones, accounting for almost all thyroid cancers. Proper and early treatment yield very high survival rates. If surgery is required, the patient will require medication and monitoring the balance of their life.
Today's Dentist
Life Member of American Dental Association, Emeritus Fellow of Academy of General Dentistry, American Association of Implant Dentists.