Sedation Dentistry, Nitrous Oxide, IV Sedation
Sedation Dentistry is the use of pharmacological agents via inhalation, swallowing, IM (intra muscular), or IV (intravenous).  The purpose of each is to modify the awareness and memory of the patient who often has an exaggerated fear of the dental procedure being performed and provide complete mental and physical relaxation.  It is said that approximately 35 million people a year in the United States alone, avoid dental treatment due to this fear.  It may also be utilized to overcome a serious gag reflex. IV Sedation is the only method which allows exact and precise control of the desired medication.
Providing a relaxing experience creates a definite need for sedation dentistry.  As opposed to general anesthesia, sedation dentistry allows the patient to remain conscious, yet relaxed and cooperative, throughout the procedure, with very little memory of it afterwards.
Inhalation of nitrous oxide (laughing gas) is now the most used form of sedation dentistry, followed by swallowing a pill (oral sedation), and IV sedation. General anesthesia is a deeper form anesthesia and creates subconsciousness and is not considered sedation dentistry.  If swallowing a pill is the prescribed means of sedation, usually valium or halcion is prescribed.  It is simple, inexpensive, effective and really liked by the patient, yet the exact affect on the patient may sometimes be difficult to control. The other slight negative is that the patient will need someone to drive them to and from the appointment.  Propofol or Versed is often selected for IV conscious sedation and also necessitates a driver, but only afterward the dental procedure.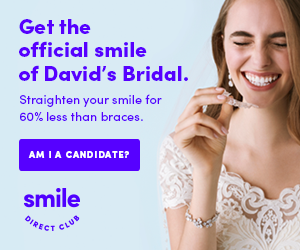 IV sedation requires special training and certification by the dentist. Very close observation and understanding of the patient's vital signs are important. As mentioned above, Propofol or Versed (Midazolam) are some of the more common IV sedation drugs and they produce a very controlled and safe temporary amnesia, or loss of memory and the patient has absolutely no recollection of the treatment. This relieves all anxiety and creates a pleasant experience. IV sedation allows slow and exact amounts of medication to be introduced versus oral medication.
In summary, there are three basic types of sedation dentistry followed by anesthesia, which is general anesthesia and deeper.  The first is minimal sedation, followed by moderate sedation, and then deep sedation.  Minimum sedation may be achieved by nitrous oxide or orally with a pill. Moderate sedation may be achieved by a stronger oral dose of a pill or by IV.  Again, deep sedation is achieved by a general anesthetic and not considered sedation.  Regardless of the level of sedation selected, a local anesthetic putting the tooth to sleep, is necessary.
Conscious sedation is a very safe and easy method of relieving stress and anxiety for the patient.  It also maintains consciousness for safety and cooperation.  In most cases, a significant amount of dentistry can be performed in fewer visits in a much more relaxed manner. This is quite beneficial to the patient.
Today's Dentist
Life Member of American Dental Association, Emeritus Fellow of Academy of General Dentistry, American Association of Implant Dentists