Thumb Sucking
Thumb sucking is part of the sucking reflex that a child uses for nourishment.
Thumb sucking is natural and normal and is often seen in ultrasounds of the baby prior to birth, within the safety of the womb. The thumb, or another finger, is placed in the mouth and the infant sucks on it for comfort, and for a soothing environment. At birth, the infant's reflexes automatically create a sucking motion on any object that reaches the baby's mouth. This is the normal sucking reflex for breastfeeding
which infants learn brings them nourishment from this nutritive feeding process.  This also brings the baby warmth, pleasure, and soothing comfort. Whether this nourishment comes from the mother's breast or from a bottle, it creates a most pleasurable sensation for the baby. As the baby increases in age, they are slowly weened off of the standard source of nourishment and begin automatically seeking substitutes for the pleasurable sensation. This is when the pacifier is seen most often as a temporary substitute for the bottle or breast. But if the baby cannot find his pacifier, they find something else and the thumb or finger sucking begins and this habit can last longer than the pacifier habit. This can be a symptom of emotional strength as opposed to something being wrong with the child. As approximately 80% of infants suck their thumbs, this behavior is considered quite normal for the first four years. Fortunately, thumb sucking ends by age 5 in most cases. The primary reason a child changes from a pacifier to thumb sucking is convenience.  The thumb is always there and the pacifier is not. But by age 6-7 one might consider some type of interruption due to probable orthodontic considerations as well as social adjustment in school.
A very few retain the habit of sucking their thumb well into their teenage years and even into their adulthood, but this will be discussed later in this article. If the habit is dropped prior to the eruption of the permanent front teeth (and it usually is), the unfavorable movement of the teeth most often will reverse itself without any orthodontic help. Remember that the lips are nothing more than "strong rubber bands" and the tongue is a "plunger" which usually will align the teeth in their normal position. Girl's permanent front teeth come in anywhere from 4 1/2 to 6 years old and boy's are usually in the 5 1/2 to 6 1/2 year range. As long as the child stops the habit of thumb sucking, and the greatest majority will, then there usually is not an orthodontic consideration. It must be said that most dentists prefer that the thumb sucking habit be broken sooner. But after that time, some type of anti-finger sucking appliance should be considered.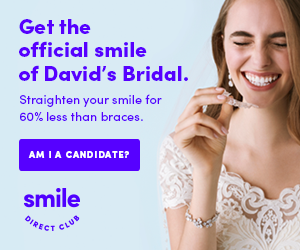 So, thumb sucking is a normal action by an infant or child, and usually wains in the greatest majority of cases prior to age 4.  After 6-7 years, or whenever the front permanent teeth erupt, damage may be created to the alignment of the front teeth (protruding teeth), or a big space between the upper and lower front teeth (anterior open bite), or the actual height of the palatal vault may be increased. Another thing that a lot of dentist's do not realize is that actual damage can be done to the bones of the finger as they do not grow to their proper length, and once the child reaches maturity, the bone growth length slows down drastically.  So it then is not only an orthodontic problem, but perhaps an orthopedic problem as well. Other problems associated with thumb sucking are infection by sucking on unclean thumbs and peer pressure and teasing, which may lead to psychological problems.
It is not recommended by most dentists to use hot substances or nasty tasting substances on the thumb to help break the habit, although it is still used. The substance may get into their eyes.  Always make a big deal out of it when the child does not suck his thumb….celebrate them not sucking their thumb versus scolding them for doing so!  The child picks this celebration up rather quickly. Some folks will put a bandage on the thumb as a reminder not to suck it. If the child reaches an age of 6-7 and has their front teeth, then, and then only, in my humble opinion, should an appliance such as a TGuard be placed. This prevents the child from creating a suction behind their front teeth and they usually will disband the thumb sucking habit rather quickly.
The longer the child is breast-feeding, or bottle-feeding, the less likely he will have a thumb sucking habit. Almost all thumb suckers are left to fall asleep by themselves and equally, almost all those who do not suck their thumbs are usually accompanied by someone as they fall asleep. So it behooves you to be present as your child falls asleep since they are far more likely to not suck their thumb. Backing up a bit, infants will use their sucking habit both nutritionally (breast or bottle feeding) or non-nutritionally (pacifier or thumb).
It is interesting to note that from birth to 2 weeks of age 98% sucked their thumbs, and  at 2 weeks of age only approximately 60% of infants are thumb suckers. That figure increases from 60% at 2 weeks to approximately 90% at 16 weeks but then drops back down to about 60% at 26 weeks. We do not know if the breastfeeding period is shortened by the use of a pacifier, but we do know that if a pacifier is used, the mother has fewer numbers of breast feeds and each with shorter duration. This does not hold true if there is thumb sucking.
And remember that the American Academy of Pediatric Dentistry states that sucking on fingers, thumbs, and pacifiers "is completely normal for babies and young children" and most children stop before and "no harm is done to their teeth and jaws." They also recommend that you "consider offering a pacifier at nap time and bedtime" to reduce the infants risk of SIDS (Sudden Infant Death Syndrome).
You may be surprised to know that there are over 200,000 adults who admittedly still suck their thumbs. (How many are there that do not admit it? It could be several million as very few adults will admit that they participate in this habit). This is the result of them never breaking the habit as a youngster. They indicate that it gives them a strong sense of calmness and helps them cope with stress. There is a small percentage of these which are directly related to psychological issues. The habit is unrelated to a persons maturity or success in life, as they begin to hide the habit late in childhood due to peer pressure. The greatest majority receive a positive feeling while thumb sucking and they have no true desire to stop. However, some feel that it lowers their self-esteem and either quit on their own or have a temporary orthodontic device placed. This is nothing but a habit, similar to finger-nail biting, eating too much ice cream, or even smoking. The abuser truly enjoys what they are doing. Thumb sucking is a very difficult habit to stop. The public, rightly or wrongly, often believes that the person is immature or has psychological problems. The habit is given up when poor self-image elevates and negative social implications increase.
Today's Dentist
Life Member of American Dental Association, Emeritus Fellow of Academy of General Dentistry, American Association of Implant Dentists