3 D Dental X-rays
What are 3 D Dental X-rays?
3 D dental x-rays are a 3 dimensional versus 2 D or 2 dimensional, "flat" x-rays. Three dimensional x-rays are excellent diagnostic tools for oral surgery, the placement of implants, lesion analysis for surgical removal, impacted teeth, and a significant number of orthodontic cases. 3 D dental x-rays give the dentist an added view of depth and size which greatly aids in the diagnosis and treatment. This is far superior to the flat 2 D x-rays in many cases. 3 D x-rays are often called CT scans, or "cat" scans.  The CT is short for computerized tomography.  They are also sometimes called Cone Beam scans, shortened to CBCT scans.
It is said that a 3 D scan requires limited radiation, yet it is known that more radiation is required for 3 D versus 2 D.  A medical 3 D scan necessitates significantly more radiation than a 3 D dental scan.  With newer 3 D dental scanners, a "limited view" of a much smaller area, only the area in question, significantly lessens the amount of radiation necessary.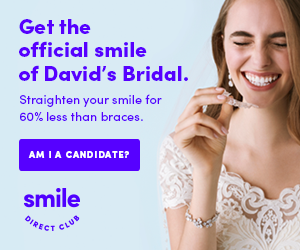 The 3 D scan makes the actual surgery much more predictable and leaves the dentist with fewer surprises or unknowns during the actual procedure. The dental surgeon knows precisely the location of nerves, significant blood vessels, lesions, and sinus cavities. He also has an added picture of the bone structure. Having 3 D knowledge can sometimes eliminate the need for additional bone grafting in the placement of implants. When the available bone is tall and wide, a 3 D scan may not even be necessary. It must be noted that 2 D x-rays require an image of one or two teeth at a time. This necessitates many more x-rays. 3 D x-rays take longer but require only one x-ray. And it is well-known that the 3 D x-rays give the dentist more information than the 2 D x-rays.
The new i-CAT 3 D cone beam x-ray, combined with the appropriate software, allows the patient to use the internet to further their own knowledge. This type unit has lower radiation, is very useful for implants and surgery, it also has the ability to scan the TMJ (temperomandibular joint), the nasal and sinus cavities, and the airway. It also can obviously be an asset in diagnosing sleep apnea/deprivation, TMJ maladies, and pathology of the nasal cavity or sinuses. Patients "understand" 3 D x-rays more readily than 2 D x-rays when the doctor offers and explanation. Plus, the patient is more acceptable of the recommended treatment due to a clearer understanding of their situation.
The previous being said, the new digital images in 2 D, which are now required, versus analog images, are far superior to the old analog ones, and require significantly less radiation.  A sensor is placed in the patient's mouth, verus an actual x-ray film, and the image is instantaneously transferred to the computer on the patient's record. No developing is required.  Also, most dentists now use protective lead aprons along with a thyroid collar when taking x-rays.
3 D dental x-rays provide more information for the doctor which is more readily received by the patient, which ultimately yields improved care for the patient.
Today's Dentist
Life Member of American Dental Association, Emeritus Fellow of Academy of General Dentistry, American Association of Implant Dentistry.