Addiction to Tea
Tea Addiction May Affect Teeth, Ease Up!
Although quite rare, years of addiction to large amounts of tea on a daily basis can, surprisingly, actually cause tooth loss.  It causes a brittleness in the bones of the mouth but also other parts of the body which may bring on other problems. Since tea also contains fluoride, drinking an exorbitant amount of tea on a daily basis for many, many years, may result in this brittleness due to the deposition of the fluoride into the bones. Fluoride is actually a good decay preventative but too much results in brittleness.
Although the tea addiction problem is very limited in number, there are other harmful foods and drinks that are detrimental to your oral health.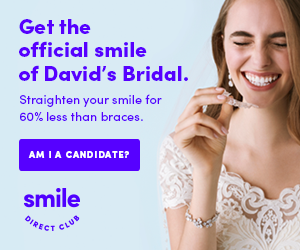 Sweets, such as candy, pie and cake, add sugar to your saliva,  and since both your teeth and your saliva have bacteria present, the sugar is converted to acid which then demineralizes your teeth and causes decay. It is very important for many reasons, but especially for the prevention of tooth decay, to limit ones intake of sweets, regardless of what form.
Soft Drinks, Health Drinks usually contain a significant amount of sugar which also can easily be converted to acid, which of course, can lead to decay. We know this to be a fact. It is impossible to have decay without the presence of sugar.  If you drink anything that has sugar in it, it is best to rinse your mouth out vigorously with water immediately after drinking it.  This greatly reduces the acidity. Brush your teeth if you can, but always wait at least 30 minutes before you do to minimize demineralization which occurs in an acidic environment.
Alcohol dries the mouth which decreases the production of saliva which is necessary to have a healthy mouth.  Decreasing saliva results in bad breath, decay, and gum disease. This condition is known as xerostomia and is caused by radiation near the oral cavity, certain medication or a mixture of medications, and mouth-breathing.
Acidic Foods such as lemons, limes, grapefruit, and tomatoes not only add the harmful acid to your mouth, but they also add sugar. You must understand that this is a "double-whammy" in that you are eating something that is already acidic, plus it contains sugar which can be turned into acid by the normal bacteria. Acid is the cause of decay.
Breads and Starch can be converted to sugar by the bacteria in you mouth.  Then the sugar is converted to acid which is harmful in many ways, especially decay.
Coffee makes the particles of food more likely to actually stick to your teeth.  Something sticking to your teeth is never good.  Coffee also stains your teeth which can become unsightly.
Today's Dentist
Life Member of American Dental Association, Emeritus Fellow of Academy of General Dentistry, American Association of Implant Dentistry.