Aerodontalgia is the original name for what is now called barodontalgia.
Aerodontalgia got its name during WW II when some pilots experienced toothaches while flying high in unpressurized airplanes. They ultimately found that this was caused by a decrease in atmospheric pressure as the planes ascended to high altitudes. Any tiny pocket of air trapped beneath a filling, in any cracked tooth, or beneath decayed teeth, caused expansion of the air which resulted in a toothache. This later was found to also be true if there were an abscess at the tip of the root. Some older crowns were cemented with cements which had microscopic parts of air in the cement. These teeth could result in having pain with the huge changes of barometric pressure in unpressurized fighter planes.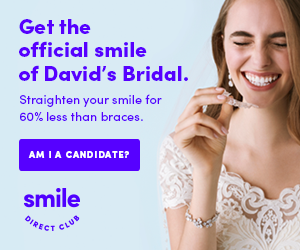 It was later learned that the same type pain occasionally was experienced by deep divers. The cause was the same, a change of barometric pressure causing expansion of the internal air or gases in a tooth upon ascending. At that time, the dental term was changed from aerodontalgia to barodontalgia, which incorporated both.
The best means of avoiding such problems is to maintain good oral health. The dentist must maintain the integrity of all dental restorations, especially for those at risk, which both pilots and scuba divers.
This is most especially important when considering pilots of high performance aircraft as some instances of barodontalgia were severe enough to affect flight safety. This can also occur during normal commercial flights as well as recreational scuba diving. This phenomenon usually occurs below 30 feet deep in the water or above 9,000 feet altitude in the air. Obviously, in addition to pilots, serious mountain climbers need to be aware of this possibility. Sinusitis may also contribute to barodontalgia and would not be related to any tooth problem.
Aerodontalgia, or barodontalgia, is sometimes called "tooth squeeze." It is exactly the same thing and is often the commonly used name. It usually is felt under a filling, especially those with medicated bases beneath them. However; with the newer porcelain composite fillings, there are no bases beneath the fillings and there is bonding of the filling material to the tooth structure resulting in fewer and fewer cases of barodontalgia. Treatment is usually the simple replacement of the filling and the dentist making absolutely certain there is no obvious air trapped in or under the filling.
Slowly descending while in an airplane and slowly ascending while diving in water usually will negate the discomfort caused by barodontalgia. The ascent and descent of a mountain climber is rather slow so barodontalgia is relatively rare.
Today's Dentist
Life Member of American Dental Association, Emeritus Fellow of Academy of General Dentistry, American Academy of Implant Dentistry