Bleeding Gums May Be Precursor to Other Problems
Bleeding Gums Usually Can Be Cured Quickly
If you wash your hands in the sink and they bleed….something is wrong! If your gums bleed….something is wrong! And in most cases, this can easily be corrected.  Bleeding gums are not always a precursor to health problems but need to be corrected. Usually that means more attention to your oral hygiene by improving your brushing and flossing. The bacterial plaque that forms on your teeth should be properly and completely removed on a daily basis. Failure to do so results in gingivitis and bleeding gums. It is that simple. Failure to debride your mouth of bacterial plaque on a daily basis results in the build up of tartar or calculus, which can lead to bone loss and loose teeth.
If you have perfect oral hygiene, then bleeding gums may be an indicator of more serious problems. Periodontitis, which causes destruction of the gum attachment to the tooth as well as bone loss is just one of the more serious problems. The gums may recede and expose the roots of the teeth which leads to thermal sensitivity, especially cold, and sometimes root decay. This must be corrected immediately to prohibit continual loss of bone which leads to mobility, soreness, and eventual loss of some of the teeth. This is one of the major reasons for periodic exams and x-rays.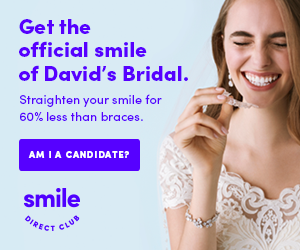 Other serious health risks which may be present with bleeding gums and an otherwise healthy mouth are leukemia (a type of blood cancer), diabetes, hardening of the arteries (atherosclerosis), heart attack (myocardial infarction), and stroke. Other problems associated with bleeding gums are vitamins C and K deficiency, and malnutrition.
Bleeding gums, unless they are associated with more systemic health problems, can easily be prevented by maintaining excellent oral hygiene. Flossing properly once per day and brushing properly twice per day is all that is required. It should take no longer than three minutes to brush and floss your teeth.
It is known that tooth loss, especially with aged women, may lead to high blood pressure or hypertension. It could be related to the fact that decayed teeth, or missing teeth make it difficult for the patient to eat the healthiest of foods.  So, more attention to a healthier mouth and healthier food is required by all.
Supplemental vitamin C and K may be recommended or an increase in the food source which provides the same.  Oranges, limes, and grapefruits are excellent sources of Vitamin C. Good sources for K are bananas and spinach.
Nothing can replace proper brushing and flossing! A healthier mouth leads to a healthier body. Biannual visits to your dentist for cleaning and x-rays is a must. Prevention is the key, and correction of any problem always results in a better end result.
Today's Dentist
Life Member-American Dental Association, Emeritus Fellow-Academy of General Dentistry, American Academy of Implant Dentistry