There are many causes of bleeding gums.
Bleeding gums is one of the first signs of gingivitis but  it also could be a sign of many things more serious.  Gingivitis, or inflammation of the gums, is the most common "disease" known to man. Approximately 75% of the adult population have gingivitis or have experienced gingivitis.  In most cases of gingivitis, the patient can eliminate the problem with proper home care. But left unabated, it alone can lead into something which is irreversible without treatment, such as periodontitis. The primary cause of bleeding gums, and there are many, is bacterial plaque. In most cases, bacterial plaque can be readily removed by the patient with improved brushing and flossing techniques and no professional intervention is necessary.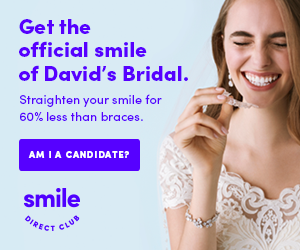 Should the bleeding not completely disappear with in a week or two, the patient should make an appointment with the dentist. More than likely, some of the plaque has calcified and turned into calculus or tartar. This can no longer be removed by the patient and must be done so by the dentist or dental hygienist.
It is not "normal" for your gums to bleed. If you washed your hands or your feet and the sink are bath tub had blood in them, you would be rightly concerned. If you brushed your hair and your scalp started bleeding, you would also be rightly concerned. Then you should feel the same way if you find blood in your mouth or on your tooth brush after using it in your mouth. Something is wrong! If you do in fact notice bleeding gums, you don't need to panic but you do need to do whatever is necessary to alleviate the problem. It is usually only gingivitis, but can readily advance to periodontitis if left untreated.  This possibly could then lead to tooth loss. Prompt treatment in most cases will eliminate the problem. Professional tooth cleaning is usually all that is necessary but proper home care is required afterwards. Failure to accomplish this home care will immediately relegate you back to bleeding gums and gingivitis.
A more complete list of causes of bleeding gums:
Bacterial plaque, which turns to tartar when it calcifies
Periodontitis
Poor oral hygiene
Rough fillings, broken fillings, poor fillings
Any bleeding disorder, such as leukemia, HIV, scurvy, blood thinners
Improper or rough brushing technique
Broken tooth, or retained portion of baby tooth
Fistula (draining infection) from abscessed tooth or gum problems
Low levels of Vitamin K
Chemotherapy
Hormonal problems, pregnancy gingivitis, birth control pills, menstuation
Poor fitting dentures or partial dentures
Idiopathic thrombocytopenic purpura (not enough platelets to stop bleeding)
Tobacco
Stress (creates more hormones which causes inflammation)
Foreign objects or food particles caught in the cul-de-sac around the teeth
Pus at the gum level
Crooked teeth
Diabetes
By far the most common cause of bleeding gums is gingivitis which is a result of inadequate or improper brushing and flossing. One should always use a soft brush with bristles which have been rounded or polished on the ends.  A 90 degree cut on the bristle leaves a sharp edge which yields micro-cuts on the gum tissue. Under no circumstances should you use a medium, hard, or stiff brush. Brushing should occur at a minimum of two times per day and flossing a minimum of one time per day.
After brushing and flossing properly for a few days, the bleeding in most cases will abate. If this does not occur, you should be evaluated by your dentist. Not treating or eliminating gingivitis can ultimately lead to periodontitis and possible tooth loss, and sometimes there is not discomfort associated with this at all.  It is unhealthy…there is something wrong if your gums bleed. Other signs of problems, in addition to bleeding gums, are receding gums, swollen gums, shifting or loose teeth, bad breath, changing of your bite, and others.
Usually, all that is needed is a professional tooth cleaning, or a scale of the roots and a gingival curettage, followed by proper brushing and flossing on a daily basis. The prognosis in the greatest majority of cases is excellent but the condition will not resolve without some help by the dentist or corrective measures in oral hygiene by the patient, or both of the above. Some mild tenderness may occur at first and warm salt water or hydrogen peroxide rinses may be appropriate.
Today's Dentist
Life Member of American Dental Association, Emeritus Fellow of Academy of General Dentistry, American Association of Implant Dentistry