Dental Bonding
What Exactly is Dental Bonding?
Dental Bonding is considered to be  both restorative and cosmetic dentistry which rebuilds the tooth by bonding or adhering tooth-colored composite resin to the tooth. Dental bonding replaces small chips in a tooth, or even large areas where a significant amount of tooth structure is missing.  It can be used on both the anterior (front) teeth or the posterior (back) teeth, and, as a matter of fact, has pretty much replaced the old silver amalgam in the back teeth due to its superior aesthetics. Anesthetic is rarely used on front teeth unless there is decay involved.  Bonding also gives more assurance to the patient because there is no mercury involved even though the mercury scare has proven to be a myth. The bonding process involves a special chemical which is placed upon the receiving tooth for a short period of time. Then this is very thoroughly washed off before the bonding agent is applied.  This process creates a very minor roughness to the tooth which can be used as a mechanical grip for retention of the bonding material. This process also seals the open ends of the dental tubules which eliminates sensitivity.
In this article, we are talking about direct bonding versus indirect dental bonding. Direct bonding is done with one visit. Indirect bonding requires an impression to create a mold upon which a porcelain crown, inlay, onlay, or a laminate is prepared in the lab and is later bonded to the tooth. There is an initial appointment, usually requiring local anesthetic, when the tooth is prepared and an impression and temporary are made. The restoration is usually bonded into place some two weeks later.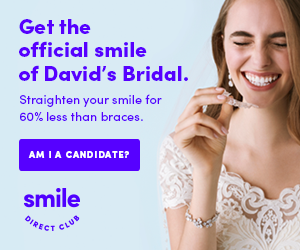 Dental bonding is used to fill any teeth which may have decay (caries), repair major fractures of anterior teeth, repair minor chips of front teeth (anterior teeth), closes spaces (diastemata) between front teeth, increase the size of a smaller front tooth, improve the aesthetics of a twisted tooth, mask defects in a tooth, and is often used for pin build-ups prior to restoring a tooth with a crown. The pin build-up is used primarily on the back teeth (posterior teeth )but can also be used on the front teeth (anterior teeth). Dental bonding is also often the treatment of choice to repair sensitive areas of toothbrush abrasion on the roots of teeth.
Different shades of bonding are used to match the color of your teeth. Unless actual decay is present, usually no tooth structure is removed and the procedure is done without anesthesia. The bonding material, a composite resin, is soft and putty-like until it is hardened by a very small ultra violet light. After the material is set or hardened by the ultra violet light, it is then shaped, smoothed, and polished. After that it is sealed by adding a final coat of clear bonding agent which seals the restoration and makes it shiny and more resistant to stain.
The bonding technique is simple, often done without anesthetic, and provides good results. But it may not be the answer to all problems.  Your dentist will help you determine the best treatment modality. Bonded veneers are sometimes used as a substitute for porcelain veneers.  Porcelain veneers are made in the lab, require at least two visits, cost significantly more than standard bonding, and will not stain. Porcelain veneers are superior to bonded veneers in aesthetics, longevity, and transluscency, and strength.
On the front teeth, a very thin, clear and pliable pliable strip is used to aid in contouring the composite resin filling. On the back teeth, a very thin metal band is used and tightened around the tooth which provides contouring when the bonding is pressed into it. The finished restoration looks very natural, is smooth, and appears tooth-like.  The patient can rarely recognize it as a filling.
Bonded teeth are not as strong as porcelain crowns and therefore the patient should forego ice chewing, fingernail biting, and hard foods or candy. Should a bonded tooth be chipped or broken, it can easily and quickly be repaired. Patients with bruxism or subconscious grinding should utilize porcelain crowns versus bonding as a treatment modality.
Bonded teeth have a tendency to stain, but only slightly. Iron, coffee, tea, dark sodas, wine, and tobacco are some of the staining agents. This should be a consideration in your choosing a treatment plan. One should properly brush and floss to minimize staining. This also aids in decay prevention and maintenance of healthy gums.
Dental bonding utilizing the direct application method is considerably less expensive than indirect bonding which requires anesthetic, an impression, mold, and then a bonding seating appointment about two weeks later. Another factor that should be considered is that both direct and indirect bonding result in significantly less sensitivity, primarily to cold, than other types of restorations. Also, a bonded tooth has all its strength immediately, whereas an amalgam filling takes several hours to reach its full strength potential. Therefore, the bonded tooth can be utilized for chewing immediately after placement.
The cost or fee to the patient for direct bonding (performed chair side) is significantly less than indirect bonding (performed in the lab). It does not require impressions, molds, a laboratory fee, and can immediately be put to use.  An indirect bonding is much stronger, more transluscent, takes two visits, and is superior on longevity, but costs significantly more. Direct bonding ranges in cost from $100 per restoration to $500, depending on how involved the restoration is, and what area of the country you live in. Although all insurance is different, it usually will pay about 80% of the cost treatment if it is not strictly for aesthetics.
Today's Dentist
Life Member of American Dental Association, Emeritus Fellow of Academy of General Dentistry, American Association of Implant Dentists