What Causes Bottle Mouth?
Bottle mouth is rampant decay, often caused when a baby goes to sleep with a sugary substance in its bottle.
Bottle mouth is known by many different names such as, baby bottle tooth decay, nursing bottle caries, milk bottle syndrome, baby bottle caries, bottle rot, rampant caries. Decay is the most common disease known to children world-wide. This excessive decay is caused by the combination of sugar and the normal bacterial plaque that occurs in a baby's mouth. It usually appears on the facial (front) surface of the maxillary anterior deciduous teeth (upper front baby teeth) and usually not on the mandibular anterior deciduous teeth (lower front baby teeth).  The lower teeth are normally not involved due to the large salivary glands on the floor of the mouth bathing the lower teeth with saliva which washes away any acid created by the combination of bacteria (strep mutans) and sugar…..just the opposite for the upper front teeth. It may also damage the upper baby molars. The damage usually occurs at night when the child is put to sleep while breast-feeding, or when put to sleep with a bottle. Any type milk (breast or bovine) contains lactose, a naturally occurring sugar, which can be converted to acid when in contact with bacteria. The labels on formula should be carefully checked for its contents. Juices also contain sugar as does soda pop. Simply stated, the only type bottle the baby should have while asleep should contain water and only water. This assumes that the infant has previously received adequate nutrition. Usually the child will lose interest in a bottle only filled with water. One should never encourage the use of a pacifier by adding sugar, synthetic sugar or honey to its surface. The baby then will only want one with sugar added and this may easily lead to bottle mouth.
Strep mutans (streptococcus mutans) is transferred to the baby usually by the parents or caretaker, via kissing, or the parents placing their mouth on the bottle to check the temperature, or from using the feeding spoon. The normal percentage of strep mutans in bacterial plaque is 1%, but it can reach as high as 50% in bottle mouth and this results in a significant increase in decay. This bacteria then becomes part of the child's plaque which combined with any sugary substance, produces acid and can cause decay. But, breast milk also contains lactoferrin which can abate strep mutans which is the cause of tooth decay! So, some studies say that breast milk cannot cause decay so there is no "correct" time to stop breast feeding. The conclusion is that it is sugary substances rather than breast milk which causes bottle mouth.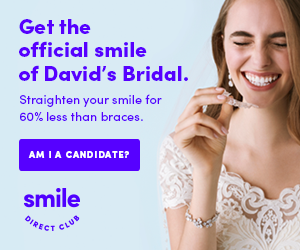 Baby teeth (also called primary or deciduous teeth) are very important. They affect speech, swallowing, ingestion of food, alignment of teeth, facial profile and are very important for the proper eruption of permanent teeth. They should always be protected. There are some who feel that since they will be lost, usually between the ages of 5 and 13, that they are not important. This is just not so. Decay on baby teeth advances rather quickly by penetrating the enamel which is thinner than permanent teeth. This situation may quickly cause an abscess and discomfort for a child. This discomfort affects their health, attitude, and their learning. It is much easier, much less costly, and healthier to prevent such a situation.
Education of the parents is very important for prevention. It is suggested that the baby or child should drink some water after drinking milk, soda, juice, or formula, in order to wash away the sugar or lactose found in milk.  It is also suggested that lengthy feeding times be avoided. A child should never be allowed to sleep with a bottle unless it contains only water…no milk, soda or juices. Also, the American Academy of Pediatrics suggests that parents use bottles only during regular feeding times and not to allow the child to carry a bottle between meals. Parents should not give their child a pacifier coated with honey or any sweetener just to stop them from crying. The child quickly learns that crying gets them something sweet and this starts the process of decayed teeth. When a child is drooling clear saliva, this is helping to prevent tooth decay as the saliva contains enzymes which digest and help render harmless the acids which may have been created.
A parent should begin the care of their infant's mouth immediately as practicing healthy habits can reduce or prevent future dental problems. This process should begin before the infant has any erupted teeth by rubbing their gums with a cold wet wash cloth…after feeding. This washes away any food debris, milk, or bacterial plaque on the gums. The cold also feels very good to the infant. The teeth usually begin erupting at age 4-6 months and a clean, cold teething ring may be recommended. The infant will usually salivate more during this teething time. The gums are sore and anything cold feels good to them. When a tooth first erupts, begin using a very soft toothbrush with no toothpaste, and also continue massaging the gums with a cold wash cloth. After another six months, or at about age one, the child should be seen by the dentist. This visit is primarily to check for bottle mouth or rampant decay and is more to inform the parents of what to do and not do. Sippy cup use should totally end by age one. Starting about age two, a tiny amount of fluoridated toothpaste can be used, but teach your child how to spit it out. Regular dental check-ups should begin around age 30-36 months, and the child should begin learning to brush by themselves, but you should also aid them in making sure that all the teeth are truly clean of bacterial plaque. Make it a fun game.
It is well-known that breast-feeding is a healthy and an important bonding exercise between the infant and its mother. It is also well-known in the dental field that continuous breast-feeding increases the risk of decay by bathing the teeth in the natural sugar, lactose, contained in breast milk. That being said, there does exist some research that says this is not so.
It is best simply to not start the habit of sweets and they should never be allowed after the night-time brushing. A minimum amount of sweets are allowed at a later age but only with the absolute requirement that the teeth be immediately and properly brushed and the mouth significantly rinsed, so that there is no sugar remaining in the mouth. Fluoride should always be part of the oral care regimen.
Remember that tooth decay is one of the most common diseases in the world, but also remember that it is easily preventable if proper habits are created.
Today's Dentist
Life Member of American Dental Association, Emeritus Fellow of Academy of General Dentistry, American Academy of Implant Dentists