Bruxism Significantly Wears Your Teeth
Bruxism May Affect Your Sleep
Bruxism is the grinding and clenching of teeth that mostly occurs when the patient is asleep and not conscious of what they are doing.  It rarely occurs when one is awake as they can intentionally break the habit if awake.  Not so if they are asleep and the habit is subconscious.  The habit of bruxism is listed among a group of sleep disorders and sometimes may create loud noises which are unpleasant and irritating to someone else trying to sleep.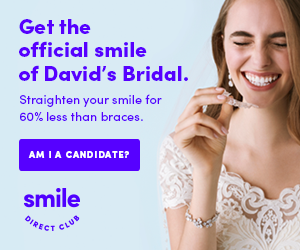 Very few people become aware that they brux and very few develop symptoms.  But this habit may cause significant facets of wear on the back teeth and actually shorten the front teeth creating an end-to-end relationship.  This becomes an esthetic compromise and may lead to further problems.  Bruxism may cause splitting of teeth, leading to a need for crowns or even extractions depending upon severity of the split.  Periodontal problems created may be recession of the gums, bone loss, and mobility of the teeth.  There can also be significant damage to the TMJ (tempero-mandibular joint) which may result in sore muscles and headaches.  Due to the proximity of the TMJ and the ear, sometimes this pain is misinterpreted as an earache.  Stress is often associated with bruxism.
If there are no teeth or dental restorations in hyper-occlusion or "too high," then an occlusal splint or night guard may be indicated.  If there is a situation that is "too high," then that area should be reduced back down to normal occlusion.
Tremendous pressure is placed upon the meniscus (cartilage) in the TMJ when either swallowing or bruxing—more pressure than when chewing. When a patient is wearing a night guard, the TMJ gets to "rest" for a few hours which is often enough to eliminate the headaches and also protect the teeth during that time from additional wear.
Bruxism and children—During the eruption phase of baby teeth, and also during the mixed dentition phase (when the child has both baby teeth and adult teeth), the child often grinds their teeth as nothing seems to mesh or fit together properly.  The child can create very loud noises during their sleep and may actually fracture away small pieces of enamel.  The good part is that the greatest majority of children "out grow" this once all their teeth fully erupt and rarely have TMJ problems nor need a night splint.
Today's Dentist
American Dental Association-Life Member, Fellow of Academy of General Dentisty, American Academy of Implant Dentistry