Bulimia, Purging One's Stomach of Food
Bulimia is very Detrimental to Teeth
Bulimia is the psychological urge to purge and to lose weight.  This is intentional vomiting! The patient always thinks they are over-weight even when they might be under-weight.  Bulimia causes at least two significant problems.  The first and very obvious problem is one of poor nutrition  which has an effect upon all parts of the body.  If the food is not kept down long enough for the digestive process to occur, nutritional deficiencies become readily evident and there is a drastic, unhealthy, loss of weight.  The second problem results from the high acidity in the oral cavity and can literally erode the enamel and tooth structure away.  The erosion of the teeth can be so severe that extractions, or root canals and crowns may become necessary.  Cavities easily form when the tooth loses its protective cover of enamel.  At a minimum, decay, shortening, and chipping of the teeth may occur.  The erosion usually begins on the lingual or tongue-side of the teeth.
The treatment for the damage involves restoration of the teeth, yet this may be short-lived unless the affliction of bulimia is treated and eliminated. Women in significantly more numbers than men (about 10 to 1), have the problem.  We do not know the exact cause of bulimia but believe that it is a combination of factors such as psychological, familial, traumatic, or the social pressure to look thin and be under-weight.  Patients see themselves as over-weight when they actually are not. They cannot resist the urge to purge and lose weight!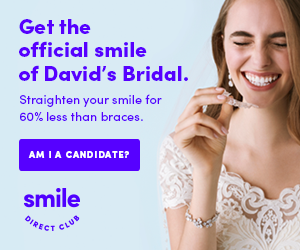 Bulimia is frustrating and difficult to treat and the patient often relapses.  Nutritional education and support groups may be helpful. Sometimes antidepressant drugs are prescribed. This is not a situation that should be taken lightly, and treatment must absolutely be obtained. It may take a significant amount of time to overcome, but true success can be achieved by being proactive, not getting frustrated, and never giving up. Anorexia with its substantial health risks may follow unsuccessful treatment of bulimia. Death can occur due to this debilitating habit.
Today's Dentist
Life Member of American Dental Association, Emeritus Fellow of Academy of General Dentistry, American Association of Implant Dentists