Calcium Is the Primary Component of Teeth and Bones
The Bones with Calcium are the Mandible and Maxilla as Well as all the Others in the Body.
Calcium is an element and is surprisingly a metal, just as zinc and aluminum. It is the primary component in all teeth and bones.  Almost all (99%) of this element is stored in the teeth and bones, but it also is necessary for healthy nerves. Teeth, as well as the bone of the upper and lower jaws which retain the teeth, require calcium to maintain their health.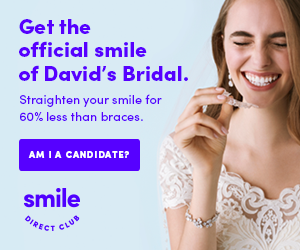 It must be stated emphatically that as far as the element calcium is concerned, a baby does not take calcium from its pregnant mother's teeth. This is truly a wife's tale that seems to perpetuate in time. The mother does not lose her own calcium from her teeth or bones, to the baby, and any decay which may occur in the mother's teeth during pregnancy is a result of normal demineralization caused by the acid produced when the normal bacteria in the saliva of the mouth contacts sugar. "Bad" teeth are not inherited. The calcium comes from the diet and blood supply of their mother. The alignment of the teeth is inherited but not "bad" teeth.
Food Sources
It is well-known that certain food groups and dietary supplements may elevate calcium level. These enhance the health of both teeth and bone. The simplest method of adding additional calcium to the diet is through the consumption of dairy products which are considered calcium-rich, such as milk, cheese, and yogurt.  A small serving of these three groups alone will provide the recommended daily requirement of this element. If the mother does not consume these dairy products, then vitamin supplements should be considered.
Even though we are discussing calcium and its relationship with the oral cavity, we know that it is necessary for all bones in the body. But it is also vital to have properly functioning muscles, heartbeats, and nerve functions. So, it is easy to see that calcium is a most necessary element in a normally functioning body. Older women must deal with osteoporosis and posture. In order to properly utilize this element, vitamins D and K are required but luckily, these vitamins are usually found in most dairy products.
One's body does not produce calcium. It must come from foods or dietary supplements.
Milk is the first food thought about which contains calcium. It certainly has a direct effect on the teeth and bones, especially when they are forming. And the second two are cheese and yogurt, and remember that sugar-free yogurt is now available. These three products are the main source of this element, and all carry the necessary vitamins required for absorption.
Other sources of calcium are beans, fish (especially sardines, salmon, and trout), broccoli, okra, eggs, spinach, some green vegetables, and oranges.  When most folks think of oranges, they think of vitamin C, but oranges also contain lots of this element.
Supplements
If one has difficulty obtaining enough calcium from their daily diet, then calcium supplements may become necessary. You should also know that the calcium element as well as vitamin D possibly may provide protection from elevated blood pressure, diabetes, and perhaps cancer. It is well-known that a lack of the proper amounts of this element in one's diet during the formative years may keep that person from gaining their normal height. On adults, especially women, osteoporosis is a common problem resulting from lack of the proper amount of calcium. The average daily requirement for males is 1,000 mg up through age 70 and then it becomes 1, 200 mg. For women, it is 1,000 mg up through age 50 and then 1,200. So women should increase their daily supplement by 200 mg 20 years before men.
One should use calcium supplements, even with a healthy diet, if you:
1) have been diagnosed with osteoporosis,
2) are a vegan,
3) suffer from lactose intolerance,
4) are receiving extended treatments of steroids.
Take calcium supplements only after consulting your physician. These supplements come in a variety of forms, such as liquids, powders, chews, capsules, and tablets. The two most popular supplements are calcium carbonate and calcium citrate although constipation may be experienced with calcium carbonate. Taking too much calcium can be harmful. More than recommended does not add to bone density or strength. Small doses, say half the daily recommended amount (500 mg), should be taken at mealtime.
Today's Dentist
Life Member American Dental Association, Emeritus Fellow of Academy of General Dentistry. American Association of Implant Dentists