Chewing Gum
What is Chewing Gum and is it a Safe Product?
Chewing gum is obviously a chewable product which benefits the user by creating relaxation, lubricating the mouth due to increased salivation (especially with dry mouth, known as xerostomia), weight management by controlling diet, prevention or reduction in tooth decay, improving breath, reduction in bacterial plaque, and aiding with gastric reflux.
There are four basic components to chewing gum.  The first are the sweeteners which can be traditional sugar (sucrose), naturally occurring sugar alcohols with no calories, or synthetic sweeteners with no calories. The second component relates to flavors, such as cinnamon, strawberry, mint, and others.  The third component is the coloring, and the fourth is what is called the gum base.  This gives the chewing gum its texture, does not dissolve, and remains chewable.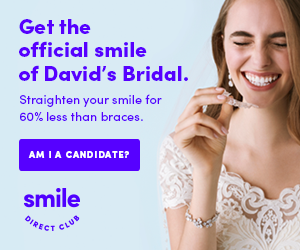 It is said that brain function improves after about 15 minutes of chewing gum and then declines.  This is true of the cognitive function only. Also, the American Dental Association  states that "chewing sugar-free gum for 20 minutes after a meal helps prevent tooth decay because the act of chewing gum produces saliva to wash away bacteria, which protects the teeth."
Literature also states that "chewing gum is a novel approach to the treatment of gastroesophageal reflux disease (GERD)." One hypothesis is that chewing gum stimulates the production of more bicarbonate-containing saliva and increases the rate of swallowing. After this saliva is swallowed, it helps dilute the stomach acid which may have leaked into the esophagus.
Often vitamins, calcium, and fluoride are additional additives to sugar-free gum.  All of these are beneficial to the teeth and gums. Chewing gum stimulates saliva production many times more than normal which yields all the benefits of this process, such as neutralizing acids, remineralization of teeth, aiding with dry mouth (xerostomia), reduction of bacterial plaque and tooth demineralization.
If gum is accidentally swallowed, it will pass through the digestive system as quickly as regular food. However, if one intentionally swallows gum, and lots of it, several times per day, the gum can easily stick together and might create problems passing through the digestive system.
It is also important to know that the FDI World Dental Federation and most national dental associations around the world recognize that chewing gum which is sugar-free is conducive to good dental health.
Today's Dentist
Life Member, American Dental Association, Emeritus Fellow of Academy of General Dentistry, American Association of Implant Dentists