When are dental crowns needed?
There are three types of dental crowns
There are three primary types of adult dental crowns.  In this case, we are talking about full crowns as opposed to 3/4 crowns, or veneers and laminates.  The three primary types of crowns are (1) metal (gold or non-precious metal), (2) porcelain fused to metal (platinum, semi-precious, or non-precious), also sometimes called a PVC (porcelain veneer crown), and (3)  all porcelain crowns.
In children, stainless steel crowns are used on the back teeth and aesthetic acrylic (hard plastic) crowns are used on the front teeth.  Children's crowns are designed to last for only a few years until the permanent teeth erupt and replace them, and therefore are much less costly as they are not individually custom made.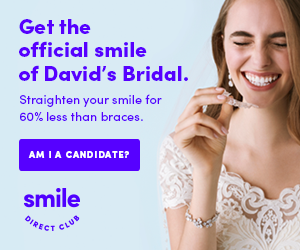 Full crowns, regardless of the type, cover all or 100% of the tooth.  They are also used to cover the posts which extend through the gum tissue from dental implants.  Some natural teeth require full coverage for a number of reasons related to strength, function, and esthetics.
All teeth which have had root canals (endodontic therapy) should be restored with a full crown in order to maintain strength, since the tooth becomes somewhat brittle from the root canal therapy.  Often teeth require full crowns due to excessive decay when a significant amount of the tooth structure is lost and "build-ups" are required.  These build-ups are made of various materials prior to preparing the tooth for a crown.  A tooth will require a crown and a "build-up" if a cusp or a significant portion of the tooth is fractured away  or lost for one reason or another.
A tooth having one or multiple significant fracture lines in it may require a crown, especially if it becomes tender to certain biting pressures.  Failure to crown the tooth soon enough may necessitate a root canal or even an extraction should the treatment be delayed too long, or should the tooth split between the roots.  When a tooth has fractures, the crown simply acts similarly to the steel band "squeezing" all the parts of a whiskey barrel together.
The process of receving a crown requires two visits.  The first visit consists of preparing the tooth for the crown, with a build-up if necessary, followed by an impression so a mould of the tooth and the opposing teeth can be made for laboratory use during actual construction of the crown.
The extremely accurate lost-wax technique of casting is used to make the full metal crown, and in some most cases porcelain is fused to this crown in layers.  This process creates not only beauty, but strength and function.  Crowns made entirely out of porcelain, such as Zirconia are very often used on the front teeth for reasons of esthetics.  The patient leaves the office with a temporary acrylic crown, returning in a few weeks for a short visit when the permanent crown is cemented.
One other method of making a crown is a computer generated crown made from an all porcelain block which can be prepared and placed in one appointment.  This is often referred to as the cad/cam method, or the cad/cam crown. Cad/cam is short for computer aided drawing/computer aided manufacture. It is now state of the art and is definitely the newest method of producing all porcelain crowns, or even fillings. It has very high patient acceptance due to reliability and the one appointment technique which requires no cementation appointment.
Today's Dentist
American Dental Association-Life Member, Emeritus Fellow of Academy of General Dentistry, American Academy of Implant Dentistry