Caries or Decay is Preventable
Causes of Decay
Decay, also called caries, is created when bacterial plaque, which everyone has, is not removed properly and timely.  Within this plaque is bacteria which can digest any sugar or starches found in the oral cavity and produce acid.  It is this acid which begins the demineralization process which ultimately ends with a hole in the enamel which becomes a cavity.  Once the enamel has been penetrated, the next layer is dentin and is much less resistant to the decay process resulting in acceleration of this disease.  This cavity or opening must be removed and properly restored in order to arrest the decay process.  Otherwise the decay will progress to the nerve and pulp and result in an abscess necessitating treatment by either an extraction or a root canal.
Your dentist may diagnose tooth decay  by a variety of methods.  One method is visually, or by shining an extremely tiny bright light between the front teeth.  Diagnodent is one company which produces this excellent light.  Also he may diagnose by x-rays or by utilization of an explorer (pick).  A decayed area of a tooth which is reachable by explorer, will resist withdrawal of that explorer similar to removing a dart from a dart board.  Or the dentist may use an combination of these diagnostic methods.  It is quite important to have your dentist remove the decayed portion of the tooth and replace it with the appropriate restoration.  Waiting for treatment results in unnecessary loss of additional healthy tooth structure, more extensive as well as expensive restorations, and possible discomfort.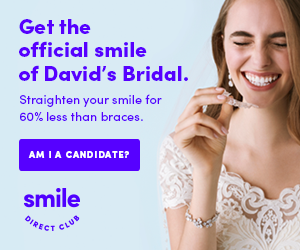 Contributing causative factors to decay are numerous, but the two primary factors are poor oral hygiene and an elevated volume of sugar and starch.  This combination easily produces the acid which actually causes the damage.  Other major factors are dry mouth, radiation, and rough or chipped margins on existing fillings.
Prevention of decay is best accomplished by excellent tooth brushing combined with proper flossing. One should limit the intake of sugars and starches, most especially before bedtime due to the minimal swallowing count during sleep.  Sealants, when placed soon enough, bond and close or seal the pits and fissures in the chewing surfaces of the back teeth.  Of course systemic and topical application of fluoride is an excellent decay preventative.  See your dentist regularly for cleaning and checkups, follow his preventative protocol, and always restore decayed teeth without delay.
Prevention by regular cleaning and check-ups is far superior to waiting until decay becomes obvious.  To wait is false economy and not in the best interests of your dental health.
Today's Dentist
American Dental Association-Life Member, Fellow of Academy of General Dentistry, American Academy of Implant Dentistry