Floss Prevents Decay
How Important is use of Floss to Your Teeth? Flossing your teeth is a very important and necessary adjunct to the toothbrush and fluoridated toothpaste in the quest for a clean and healthy mouth, as well as preventive dentistry.  Proper flossing prevents decay, gum disease, bone loss, and bad breath.  Not only does floss stimulate the gums, it also removes bacterial plaque from the contact areas between teeth.  Other than the grooves in the tops of the teeth, the contact area is the second most common place for decay to occur.
When a child's baby teeth begin to contact one another (age 2 through 6), or begin to fit closely together, the flossing habit should be initiated.  You will have to help the child for awhile but the habit you have created will serve them well the rest of their life.  Flossing will become part of their daily routine.
There are many types of floss and tape…waxed, unwaxed, silk, nylon, Teflon, flavored, unflavored, etc.  It does not matter which one you use, but you must use one of them in order to prevent decay at the contact areas of the teeth. In actuality, unwaxed floss is considered optimum. However, some find that it is easier to use waxed floss or tape.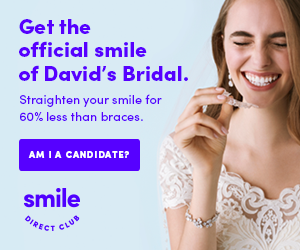 It has been said that less than 60% of patients actually floss their teeth.  Why is this so if it has been proven to be such an excellent decay preventative?  The primary complaint is that floss is difficult to use…and that simply comes from impatience and lack of practice.  Utilizing floss once a day for 10 days will truly eliminate minor discomfort, stop bleeding in most cases, and become an easy daily function, taking less than a minute to accomplish.  So, stick with it and practice.  Put some floss by your favorite chair and floss while you watch TV!   You will truly be rewarded the rest of your life!
If you want a true test of whether you need to floss or not, just pop the floss between any two teeth, carefully carry it below the gum tissue, take it out and then smell the floss.  You will be shocked at the foul odor!  And multiply that smell times how many contacts you have.  Flossing will eliminate that odor, and do so quite quickly!  Surely you want to eliminate bad breath, commonly called halitosis!
The American Dental Association recommends flossing once or more daily,  It is also best to floss before you brush, as the fluoride in the toothpaste will be allowed to penetrate the cleaner contacts between your teeth.
In summary:
1.  Everyone one should floss daily
2.  Floss prevents decay
3.  Floss prevents gum disease
4.  Floss prevents bone loss
5.  Floss prevents bad breath
Today's Dentist
American Dental Association-Life Member, Emeritus Fellow of Academy of General Dentistry, American Academy of Implant Dentistry