Registered Dental Hygienist
A registered dental hygienist (RDH) is one of the more respected as well as one of the more personally satisfying professions available. In most cases, the dental hygienist is the only person, other than the dentist, qualified to legally perform certain procedures in the dental office. Dental hygiene is also one of the fastest growing professions known, and this demand should continue well into the future. This bodes well for their security. A significant number of hygienists work part time and have very flexible working schedules. Their pay is excellent and in the range of $200 to $350 per day. They also have excellent working conditions and usually receive paid vacations even if part time. Often a retirement package is part of their employment, and there is a current need for many more hygienists. They are irreplaceable employees in the dental office and are truly appreciated by the dentist, the dental staff, and more importantly by the patients. There is a tremendous amount of prestige and self-satisfaction in being a registered dental hygienist. They are true preventive oral health professionals. Dental hygiene is a most rewarding career.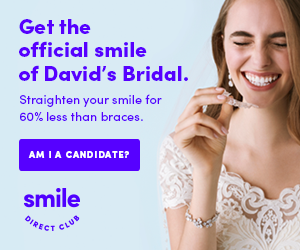 Becoming a Dental Hygienist
The greatest majority, almost 70%, of dental hygienists achieve a three year associate degree with approximately two years of dedication to the science of the oral environment. Others may have a bachelor's degree or even higher, which is usually necessary for teaching and research. After graduation, the hygienist must receive certification from the state in which they practice. Different countries have slightly different variations in the requirements for licensure. In the United States, a newer program called an Advanced Dental Hygiene Practitioner with even more expanded duties is being studied by the American Dental Association.
Duties of a Dental Hygienist
The basic duties of a dental hygienist are cleaning of the teeth by removal of bacterial plaque and tartar, x-rays, scale and curettage of the teeth and gums, oral hygiene instruction, topical application of fluoride, and placement of sealants. Administration of nitrous oxide is also allowed in many states. Some 20 states in the United States also allow administration of local anesthesia, and adjustment and polishing of fillings. A few states allow unsupervised dental hygiene practice in schools, hospitals, nursing homes, and public health facilities.
The dental hygiene profession offers security, prestige, self-satisfaction, excellent pay, flexibility, and independence. Plus, there continues to be great demand for their services by general dentists, periodontists, and pedodontists.
Today's Dentist
American Dental Association-Life Member, Fellow of Academy of General Dentistry, American Academy of Implant Dentistry