Dental Implants are now considered standard dental treatment.  Most general dentists, oral surgeons, prothodontists, and periodontists are skilled in the placement of implants.  One of the significant considerations is the amount of available bone to receive and hold the implants.  If there is adequate bone, the implants can easily become life-long restorations which will not decay and will preserve the existing bone.  All dentists know that any bone in the oral environment will slowly resorb if not stimulated by either an implant or the root of a natural tooth.  The proper amount of stimulation from chewing is what maintains the integrity of the bone.  Should there not be adequate bone height or width, bone grafting may be necessary.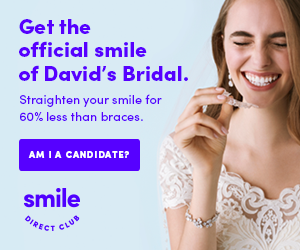 There are three basic types of implants:  root form (cylindrical, shaped similar to a tooth root), plate form (very thin, used when bone lacks adequate width), and subperiosteal (below the gums, on top of the bone, usually when all teeth on the arch are missing when there is inadequate bone).  The root form implant with adequate bone is the treatment of choice in most cases.  Osseointegration, which is a direct interface between the bone and the implant, occurs with the root form and with a two-stage plate form implant, but not with a single stage plate form or subperiosteal implant.
Dental implants are used to restore function by replacing missing teeth, prohibit migration and tilting of teeth, enhance esthetics, and provide a stable base for dentures.  The direct result of all is improved chewing.  As previously mentioned, implants also abate the normal loss of bone in areas where teeth are missing.
The dental implant is made from titanium and will not decay.  The implant fuses to the adjacent bone by the osseointegration process and then the proper restoration is placed.  Most often, it is a root form implant, replacing one or more teeth.  This precludes the necessity of including adjacent natural teeth.  Bone grafting, such as a sinus augmentation, may be necessary if adequate bone is not available.
Discomfort after dental implant surgery is very minimal, often less than a tooth extraction which requires slight bone expansion.  Implant surgery is atraumatic (not traumatic), and bone expansion us normally not necessary.  Often, only over-the-counter analgesics are necessary.
A simple root form implant consists of two parts plus the final restoration with a crown.  Those two parts are the implant itself plus the post or abutment which attaches to the implant.
Contraindications for placement of implants are poor oral hygiene, uncontrolled diabetes, excessive smoking, and excessive alcohol consumption.  Bruxism (grinding of the teeth) may also be a contraindication.
Today's Dentist