Dental LASER
The Dental Laser is now used effectively in modern dentistry
LASER is an acronym for Light Amplified by Stimulated Emission of Radiation.  The stimulation of the emission is created by bouncing the light beam back and forth thousands of times on the internal mirrors of the laser. That is just a fancy way of saying that parallel light of a certain wavelength can be used for dental applications and therefore, the dental laser. The CO2 (carbon dioxide) Laser is one of the most common for that application. The CO2 laser has an affinity for water, and soft tissue has water content. It is about 95% water, thus the CO2 laser is one of the better wave lengths for soft tissue. Bone and teeth have much less water content, and different wavelengths may be used for substances with less water as well as for other purposes such as hair removal or tattoo removal.
Dental lasers have been in use for almost 25 years, but started their development in the mid 1960's, and can now be used to treat not only soft tissue, but harder tissues such as teeth and bone. The wavelength for the CO2 laser is from 9.3 to 10.6 nm.  A nm is an acronym for nano-meters. One nano-meter equals one billionth of a meter, yes with a "b"! So it is a very, very short wavelength. The intense parallel light beam creates heat which can be directed at soft tissue, very easily controlled, and cut almost without anesthesia. It works similarly to electro-surgery, which cuts by heat, but the dental laser seems to be even better. There is less post operative discomfort and the field of vision is excellent for the dentist because the coagulation is immediate.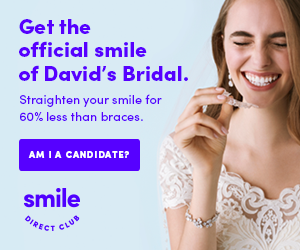 One of the more important precautions when using the dental laser is eye safety. The dentist, patient, assistant, hygienist, or any person in the treatment room should wear protective eye wear. The protective shield must be specific for the wavelength being used. There are protective shields that protect from all wavelengths. Oxygen or Nitrous-Oxide should not be administered to the patient when a dental laser is being used. Also, certain warnings should be posted on the outside of a closed door to the operatory which notifies any  person coming in that they must also have protection for their eyes before entering. There should be no windows in the door or a means of covering them should be incorporated. Windows to the outside should also be shuddered when the laser is in use.  Dental laser eye protection for all should never be compromised.
Dental lasers come in primarily four basic brands–the CO2 as described above, the Nd:YAG, the Diode, and Erbium laser. The CO2 laser is known for excellent coagulation and easy to control as it only cuts about 1 mm deep. The Diode and the Nd:YAG lasers cut a little deeper, and the Er:YAG or Erbium lasers can cut bone, teeth, as well as soft tissue. The Nd:YAG seems to be the laser of choice for periodontal treatment. The case-in-point is the LANAP treatment. This is an acronym for Laser Assisted New Attachment Procedure which often can replace traditional periodontal surgery via the scalpel. The Nd:YAG can also be used for a frenectomy, gingivectomy, biopsy, or sulcular cleaning, The dental lasers best for uncovering implants are the CO2, Diode, or Erbium. As was mentioned in the first paragraph, the CO2 laser is best for soft tissue due to its hemostasis properties, and yet it can still be used on soft tissue.
Since the Erbium dental laser can also treat both hard and soft tissue, it is often considered the laser of choice for use on teeth for cavity removal. Dental lasers will not reduce the teeth as quickly as a high speed drill and patience is required. they also will not remove old amalgams but will remove composites. However, it must be said that the use of lasers in decay removal, other than perhaps a tad less pain, is still developing. The dental lasers are incapable of performing some normal and routine dental procedures.
However, decay can easily be diagnosed using a laser. Even decay that is just beginning can be diagnosed, which results in minimally invasive treatment. Light in the visible range is used for this diagnosis.
Remember that a dental laser, first developed in 1964, is nothing more than a scalpel that cuts and coagulates by controlling the energy of light.
Today's Dentist
Life Member American Dental Association, Emeritus Fellow Academy of General Dentistry, American Associa
tion of Implant Dentists