Dental Myths, Many are Simply False
Read this Dental Myths Listed Below
I.  "Bad Teeth and Gums are Inherited" Dental Myth
The spacing, alignment, size of teeth, and size of jaw are all related to inheritance through your family lineage.  You do not inherit bad teeth or poor gums.  The health of your teeth and gums are directly related to how well you take care of your teeth on a daily basis;  in other words, your oral hygiene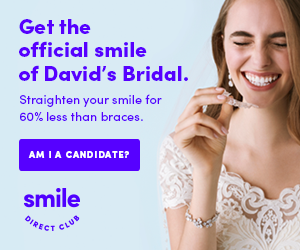 II.  "Placing an Aspirin Directly on Your Tooth Can Cure a Toothache" Dental Myth
In actuality, the disolving and swallowing of the aspirin may help a toothache but the topical application does not help.  This is often heard.  Aspirin in most cases "burns" the gum tissue and causes harm.  After all, it is an acid.  If you have a toothache, see your dentist and he can resolve the problem properly.
III.  "Baby Teeth Are Not Important" Dental Myth
This is blatantly false.  Baby teeth are very important for chewing and they also are an important adjunct to speech and esthetics. They also function as space maintainers which allows the permanent teeth to erupt in proper position.  Early loss of baby teeth often but not always, results in the need for orthodontic treatment.  Baby teeth should be restored and maintained for the above reasons.  Fluoride treatments are very beneficial in preventing decay.
IV.  "I Sense a Cavity Coming" Dental Myth
If the patient can actually feel a cavity, or the tooth has broken, usually the decay is quite advanced and the tooth needs immediate treatment.  Decay is insidious and the patient is not aware that it is there when it is easiest to treat and diagnose.  Simple x-rays will reveal decay long before the patient knows it.
V.  "After Eating, Brush As Soon As You Can" Dental Myth
This is often said but absolutely incorrect.  Acids in your food can cause deminerlization of your teeth.   This is the first step of the decay process. Brushing while the acid is present causes even more abrasion and demineralization. It is advised to wait at least thirty minutes after eating before brushing for this reason as the presence of acid will be greatly diminished by then.
VI.  "Everyone Has Gums That Bleed!  So Do Mine" Dental Myth
If your gums bleed, it is a sign that the teeth have the presence of bacterial plaque which causes decay, or the gums are being irritated by the build up of rough tartar, or there may be a retained root, or there may be an unsmooth filling.  First, improve your oral hygiene by proper brushing and flossing and if the bleeding does not disappear within a few days, see your dentist.  Bleeding gums is a result of inflammation and may lead to bone loss if not corrected.
VII.  "All The Calcium From My Teeth Went To The Baby" Dental Myth
Blatantly false.  This is not true but often heard.  It is a wive's tale!
VIII.  "I Will Have to Have Dentures Because My Parents Did" Dental Myth
Loosing your teeth is absolutely not hereditary.  The mental attitude of losing your teeth often follows family lines.  Also, whether dental care and prevention is important, often follow family lines.  Alignment of your teeth is inherited, but with proper care, all of these family barriers can easily be overcome.
IX.  "Flossing Cuts My Gums" Dental Myth
Normal tooth brushing will not remove bacterial plaque from the contact point where the teeth touch one another.  Only flossing  will clean this area.  Your gums may bleed for a day or so from flossing because the plaque has irritated them but proper flossing and brushing  removes the plaque, stimulates the gums, and stops the bleeding.  You are not "cutting your gums."
X.  "Whitening Teeth Will Weaken Them" Dental Myth
Not true.  Whitening teeth only changes the pigmentation but not the structure or strength of the tooth.  There may be a slight amount of brief sensitivity associated with the bleaching of teeth.
Today's Dentist
Life Member of American Dental Association, Emeritus Fellow of Academy of General Dentistry, American Academy of Implant Dentistry