Sealants are an Excellent Decay Preventive
Sealants are Quickly Done and Inexpensive
 The chewing surface anatomy of some back teeth is somewhat flat and without deep grooves, pits, and fissures.  These teeth are almost self-cleansing and usually not subject to dental decay;  therefore dental sealants are not indicated.  On the other hand, many back teeth have occlusal anatomy with deep grooves, pits, and fissures making them more prone to decay.  On a daily basis it is impossible for the patient to properly clean these teeth to the depths of the grooves, nor can the dentist.  An extremely high percentage of these teeth will develop decay and require fillings.  When these deep grooves are present, it is always preferable to apply dental sealants to preclude this decay.  One must remember that a sealant does not prevent decay in the contact area where it touches the adjacent tooth.  Only flossing, fluoride, and good oral hygiene will accomplish that.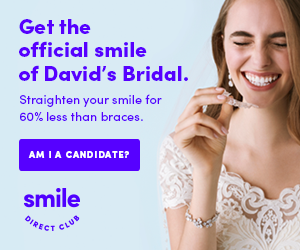 A review by the Cochrane Collaboration found that 5 to 10 year olds who used sealants had less than half the decay on the biting surfaces five years after treatment than those who just brushed regularly.  This is a powerful statement since a sealant costs approximately 25 % of the cost of a filling, plus it has the added caveat that it requires no drilling and no anesthetic.
The dental sealant is applied by diligently cleaning the tooth, conditioning the tooth, drying the tooth, and then setting the clear sealant in the grooves with an ultra violet light.  It is quick, totally pain-free, and very effective in prevention of decay. The sealant may be applied by the dentist, the hygienist, or a qualified dental assistant.
The cost range for a sealant is from $35.00 up to $60.00 per tooth, which is significantly less than the cost of a restoration for decay.  Other than proper brushing and flossing, systemic and topical application of fluoride, sealants are the best preventive measure in dentistry.
Insurance companies in most cases readily cover a substantial portion of the costs of sealants on patients up to age 17.  Why? Because the actuarial department of the insurance company realizes that a sealant will save them money in the long run by precluding the need for a much more expensive filling.  One should give serious consideration to sealing the six year molars and the twelve year molars shortly after eruption as it is the chewing surfaces of these teeth that are more likely to decay.
Sealants are a wonderful preventative!
Today's Dentist
American Dental Association-Life Member, Fellow of Academy of General Dentistry, American Academy of Implant Dentistry