Dental veneers are sometimes referred to as laminates but in this article we will utilize the term "veneer".  There are two types of veneers.  One is called "bonding,"  which is a composite resin that is "bonded" to the tooth.  There is relatively little translucency in bonding and it is prone to stain.  In this article we will only consider two types of porcelain veneers.  Those are (1) porcelain veneers and (2) lumineers, made from cerinate porcelain trademarked by DenMat.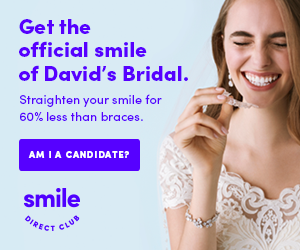 Veneers have superior beauty to porcelain-fused-to- platinum gold crowns, as the translucency is less and the silver-colored platinum gold can sometimes be seen at the margin, especially if there is any recession of the gum tissue.  Veneers and lumineers allow superior translucency and provide for excellent esthetics for the patient. Translucency gives the tooth its beauty as the light penetrates the enamel and reflects back from within.
Veneers are designed to enhance the patient's smile and teeth by improving their color, by providing instant minor orthodontics, such as closure of spaces and minor corrections of twisted teeth, by adding length to shorter teeth, and by repairing the chipped or broken cutting edges.  Should the patient have areas of decay or several already filled cavities on their front teeth, in most cases, veneers are not recommended and the wanted esthetic improvement can be gained with all porcelain full crowns which are also extremely esthetic.
In most cases, a mould is made of your teeth and the laboratory will do a wax-up in white wax so that you can approve the shape of the teeth ahead of time. Porcelain veneers require a small amount of reduction (.5 mm) on the facial side of the tooth. Most times a little anesthetic is used and the patient leaves the office with a temporary restoration. On return the veneers are bonded to the tooth for a beautiful result which will not stain or change.
Lumineers are very thin (.2 to .3 mm) and are bonded to the teeth with little or no tooth reduction. There is no need for injections or temporaries.  Lumineers work best on teeth which are fairly straight and lighter in shade.  If the teeth are quite dark in shade, a porcelain veneer may be preferable to a lumineer.   A very close bite at the cutting edge of the front teeth may also point to an all porcelain veneer.
In both cases, the patient will receive a beautiful end result, one that truly enhances their smile, and very often their entire personality.  lt is one of the most gratifying treatments offered by the dental profession.
Today's Dentist