Dental X-Rays Are Necessary for Accurate Diagnosing
Dental X-rays are two-dimensional black, white, and shades of gray photos of the hard structures of the mouth, with the most dense objects appearing very white and the less dense shades of gray or even white. Readily identified on x-rays are teeth, existing fillings, bases underneath fillings, bone, root canals, impacted teeth, extra teeth, cysts, tumors within the bone, decay, and bone loss. Congenitally missing teeth, or lack of teeth can easily be diagnosed with x-rays. In addition, fractures of the jaw, broken roots, foreign objects, TMJ disorders, and abscesses may be seen from these films.
More modern dentists do not use x-rays, but instead use dental imaging which requires very costly sensors and no film. The image becomes a permanent part of the patient's record on the computer and the patient can very easily view any problem pointed out by the dentist as it is easily enlarged on the viewing screen. Also, the amount of radiation required for dental imaging is very significantly lowered from that of normal x-rays.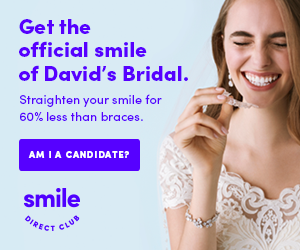 The amount of radiation the patient receives for a typical set of bite wing dental x-rays is about 1/80th of the amount they ordinarily get from natural earth sources in a four day period. And with the newer and more modern dental imaging procedure, the exposure is 8 times less than that! Lead aprons and thyroid shield collars are used to cover the patients and minimize this radiation even more. Pregnant females, unless it is an emergency, are asked to wait until after delivery for their x-rays.
There are four basic types of x-rays primarily utilized in the dental office. The panorex, or panoramic film, is taken extra-orally, is only one large film, and includes all the teeth, the TMJ, sinuses, and wisdom teeth. It is not utilized for decay between the teeth or for initial bone loss. It may be called a panograph.
The full mouth series of periapical x-rays is taken intra orally and is an individual x-ray of each tooth and is very accurate. Occlusal x-rays are for the roof and floor of the mouth and are not often used. And finally, and perhaps the most common x-rays, bite wings check for decay between the teeth and for bone loss. A full mouth series often includes bite wings. All of the above are available with dental imaging.
Children, patients with significant numbers of fillings (indicating a history of decay), patients with dry mouth, smokers, patients with gum disease, and patients who consume excessive amounts of sugar should have x-rays more frequently.
An x-ray is the most valuable aid a dentist may have. Many diseases, impossible to diagnose otherwise, may be detected with the use of dental x-rays. Decay and early bone loss are often diagnosed before there are any obvious or visible symptoms seen in the mouth. Once found, they are easily treated, and usually at a much lower cost. Also, valuable tooth structure is saved since the decay is found when it is small in size. X-rays may cost a little extra, but they save so very much more.
Today's Dentist
Life Member of American Dental Association, Emeritus Fellow of Academy of General Dentistry, American Academy of Implant Dentistry