Diabetes Affects Gums, Teeth, and Mouth
 Diabetes Can Easily be Managed
Gum disease (gingivitis or periodontitis)  may be two times more prevalent in the mouth of a diabetic.  Patients with diabetes have a  slower healing rate and are more susceptible to infection and therefore must have meticulous oral hygiene  to maintain healthy gums.
Diabetes is a condition which results from having uncontrolled blood sugar.  Proper diet, more exercise, and sometimes taking medicine is required to maintain proper health.  Insulin therapy is often an adjunct treatment for Type 2 diabetes, and millions of people have diabetes which can be managed but not cured.  Sugar moves from the blood and is needed in the cells.  Insulin helps dilute this sugar and makes it easier to enter the cell.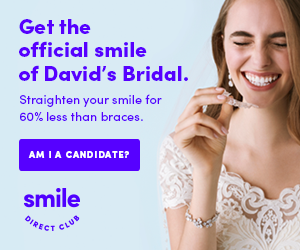 Type 1 Diabetes—the body makes little or no insulin, usually occurs in children or the young, and requires daily doses of insulin. (about 10% of diabetics)
Type 2 Diabetes—the body does not make enough insulin or does not use it properly, the patient is often over-weight. (about 90% of diabetics)
WebMD states that there are 4 signs you may have a problem.
Gums that are red, sore, bleeding, or swollen, or that pull away from your teeth
Loose teeth
Chronic bad breath
Irregular bite, or dentures that don't fit
Well-controlled diabetes contributes to a healthy mouth.  If you have poorly controlled or high blood sugar, your risk increases for dry mouth, gum disease, tooth loss, and fungal infections like thrush.  Since infections can also make your blood sugar rise, your diabetes may even become harder to control.  Keeping your mouth healthy can help you manage your blood sugar.
People with diabetes are more prone to infections of the mouth and must get dental check-ups at least twice a year, as regular check-ups and professional cleaning will help keep your mouth healthy.  And your dentist can teach you the best ways to care for your teeth and gums on a daily basis at home.
You must keep bacterial plaque at bay.  Sticky plaque–food, saliva, and bacteria–starts to form on your teeth after you eat, releasing acids that attack your tooth enamel.  Untreated plaque calcifies and turns into tartar which builds below the gum lines and is hard to remove. It damages both the bone and the gums, and the longer is stays, the more damage it does.  The bacteria alone within the plaque causes inflammation and leads to gum disease.  Having high blood sugar often makes gum disease worse.
Tobacco products are bad for anyone's mouth, but if you are a diabetic and you use them, you are at a greater risk of developing gum diseases which can lead to tooth loss.
Four Steps to Protect Your Oral Health
Eat a healthy diet
Don't use tobacco products
Take your diabetes medications
See your dentist regularly
The Mayo Clinic states that when you have diabetes, high blood sugar can take a toll on your body,  including your teeth and gums.  The good news?  Prevention is in your hands, so take charge of your dental health.
Whether you have Type 1 or Type 2 diabetes, managing your blood sugar level is the key.  The higher your blood sugar level, the higher your risk of tooth decay, early gum disease (gingivitis), or advanced gum disease (periodontitis). A1c stands for glycated hemoglobin. The A1c percentage measures how much sugar is attached to the blood's hemoglobin protein. The A1c test result gives a measure of how well your body has controlled the amount of sugar in the blood over the past two to three months.
The Key Points of Diabetes and Your Mouth:
People with diabetes are prone to problems affecting their gums, teeth, and mouth
Gum disease is the most common problem for people with diabetes
Gum disease can start at any age
There is a lot you can do to prohibit gum disease, such as brushing your teeth properly twice daily, flossing once daily, looking for early signs of gum disease, and visiting your dentist at least twice a year.
Trulicity–When your oral medicine is no longer giving you the control you need, Trulicity may help you get your blood sugar numbers where you and your doctor would like them to be.Once-weekly Trulicity is not insulin. It helps your body do what it is supposed to do naturally—release its own insulin, responding when your blood sugar rises. It's used along with diet and exercise to help lower your blood sugar and A1C numbers.
Today's Dentist
American Dental Association-Life Member, Emeritus Fellow of Academy of General Dentistry, American Academy of Implant Dentistry