Today's Dentist recently read the article below, written by Scott Froum, DDS and Omar Ikram. It truly addresses the very old, as well as false narrative that root canals cause cancer.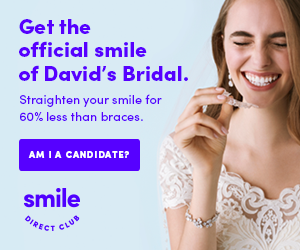 A recent documentary on Netflix, Root Cause, is causing a stir. It's hard to believe, but "Do root canals cause cancer?" is a genuine question many patients are asking after seeing the documentary, which makes a case for endodontic therapy being linked to an increase in cancer rates. Dr. Omar Ikram and I have written a brief article that will attempt to debunk the accusations made in the documentary on three levels, so you can begin to have an intelligent conversation with your patients.
Scott Froum, DDS
Editorial Director, Perio-Implant Advisory
Conclusion
In the words of Marcus Johnson, DDS, MSD, a board-certified endodontist:
Misinformation presents a threat to public health without sound facts and data based within peer-reviewed science and verified studies. In these times where from the palm of your hand correct information is as easy to access as false and outlandish rubbish, identifying truthful resources can be a challenge. There is no valid scientific knowledge linking root canal treatment to any health problems, and with the backing of 8,000 endodontists—"the specialists in saving natural teeth"—163,000 dentists, and 3,300 dental researchers, it becomes clearer that fear-based platforms of fallacy are doing a disservice, are disingenuous to the public, and will be silenced by sound research! As an evidenced-based board-certified endodontist, I welcome any questions concerning root canal treatment and its safety and would be happy to answer them and direct inquiring minds to the appropriate resources at the American Association of Endodontists and our parent entity, the American Dental Association. I can honestly say if there were ever any concerns about the safety of this procedure, which is performed millions of times a year, I would have been the first to object. Natural teeth are worth saving!
Today's Dentist provides you the following  link to read the extremely well-written article concerning this subject. Do root canals cause cancer? – Perio-Implant Advisory "This article was originally published in Perio-Implant Advisory. Copyright 2019, PennWell Media.
I truly would like to thank Drs. Scott Froum, Omar Ikram, and Marcus Johnson for clarification in this matter. This is great information for the readers of www.TodaysDentist.org . Hopefully, the information presented above, along with a link to the complete article about the same subject, will alleviate any concern for having a root canal. There are literally millions of successfully treated teeth with root canals that would have been lost without treatment. The loss of a tooth creates unnecessary problems and expenses for the patient.
Today's Dentist
Life Member of American Dental Association, Emeritus Fellow of the Academy of General Dentistry, American Association of Implant Dentists