Dry Mouth (Xerostomia)
There are many causes of dry mouth (xerostomia)
Dry mouth, whose medical name is xerostomia (zee-row-stow-me-a), is not a disease at all…it is a symptom resulting from many other causes which result in affecting the flow of saliva in the mouth. Hyposalivation, or not-enough-saliva, results in an unhealthy mouth. Saliva is extremely important and
serves many purposes. Not only does it moisten your mouth and make you feel comfortable, it helps you swallow and taste food. It is also used to wash away or swallow bacterial plaque and acids which cause tooth decay. Patients with dry mouth or xerostomia exhibit a huge increase in decay and sometimes have difficulty with their speech. Their saliva seems thick or ropey. Saliva not only is the beginning of the digestive process by providing digestive enzymes, but it also helps neutralize acids. If there is a reduction in salivary flow, an overabundance of harmful organisms grow in the mouth. Dry mouth not only makes swallowing difficult, it may lead to sore throat, yeast infection, halitosis, increased tooth decay, cracked lips, mouth ulcers, dry and rough tongue, food and lipstick adhering to teeth, loss of taste, dry eyes, and many other health problems. It is a very uncomfortable situation for the patient and they also exhibit a thirst problem. Those patients who have full dentures will quickly notice their dentures not fitting as well as a dry mouth does not yield the saliva that helps create suction between the tissue and the denture.
There is a normal process inside the oral cavity that affects the teeth. It is called demineralization, and is the slow erosion and thinning of the enamel, dentin, and cementum (root covering) that occurs. A dry mouth does not have the saliva present to either neutralize this acid, or aid in swallowing it. This results in increased decay, gum diseases, and mouth sores. Fluoride is known to slow the demineralization process and actually may help with remineralization.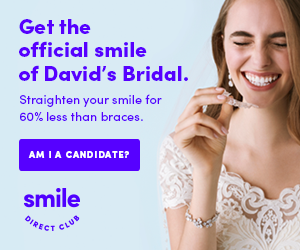 There are many causes of dry mouth. Drugs, especially over-the-counter drugs, are the leading cause of xerostomia. And those leading drugs are antihistamines, antidepressants, decongestants, cold medicines, antihypertensives, and diuretics. There are between 400 and 500 medications which have a dry mouth as a side affect. Combinations of these drugs make it even more prevalent, especially drugs used for high blood pressure, depression, urinary incontinance, and simple allergies. Other causes, and there are many, are chemotherapy and radiation, especially in the head and neck region, and medical conditions such as rheumatoid arthritis, Sjogren's Syndrome or hypthyroidism.  Sjogren's Syndrome is an auto-immune disease which attacks the salivary and tear glands. HIV also causes reduction in salivary flow. Nerve damage to the head or neck after an injury may be a culprit, and bulimia and anorexia are known to sometimes cause dry mouth.
Sometimes temporary dry mouth may be a result of too much loss of body fluids due to over-sweating strenuous exercise, stress, alcohol, infections of the salivary glands, mouth breathing, and diabetes. These conditions can be controlled and the problem will resolve once the temporary cause is corrected.
There are a variety of treatments for dry mouth or xerostomia. Treatment, of course, depends upon the cause or etiology. Most treatments simply aid with the symptoms which occur as a result of the reduced salivary flow. There are drugs that increase salivary flow, also saliva substitutes, a humidifier might be used, limiting alcohol and caffeine, use of sugarless gum, constant intake of water, alcohol-free mouth rinses, and use of sugarless candy will help. Commercial rinses such as Biotene, ACT, or Oasis may be of help. Each patient responds differently to each product. Some favor one over the other. If it is a temporary dry mouth, eliminate the cause and increase your fluid intake. If it seems to be a permanent dry mouth, talk with your doctor and see if the drug or combination of drugs you are taking may result in a dry mouth. Perhaps there is another drug which can be utilized that does not have this uncomfortable and unhealthy side-effect.
It is untrue that dry mouth is caused by aging, although more of the elderly have a dry mouth. It is because they are more likely to have had chemotherapy or radiation, and the facts show that the elderly overall take more medication.
Regular, and perhaps even more often than normal, dental checkups are extremely important. Patients who suffer from dry mouth (xerostomia) tend to have significantly more decay and periodontal disease than they did prior to developing dry mouth. Meticulous oral hygiene, including proper brushing and flossing, and any type interdental cleaner, will significantly reduce decay. Adults may need to have the fluoride treatment that is normally given to children under the age of 17.
The symptoms of dry mouth (xerostomia) sometimes can be treated but if the salivary glands have been removed or destroyed, these symptoms may be permanent. Usually this is due to radiation therapy. If one major salivary gland is removed, like the parotid gland, the other glands can supply sufficient saliva for the patient.
The prognosis in most cases is fair. At some point most patients with dry mouth will feel better and hopefully will taste food normally again. Enhanced oral hygiene techniques are required to minimize decay and gum problems. There is little success in the treatment of dry mouth unless the causes can be removed. If that is the case, saliva stimulants and substitutes should be used. Stimulants seem to gain more patient approval than saliva substitutes.
Unfortunately, dry mouth is a fairly common symptom, affecting approximately 15% of the population, and found more in females and older patients than male and younger ones. Due to the difficulty in digesting food, one should always be cognizant of maintaining proper nutrition and not let poor nutrition impact their quality of life. A Biotene regimen may be called for to aid with dry mouth.
Today's Dentist
Life Member of American Dental Association, Emeritus Fellow of Academy of General Dentistry, American Association of Implant Dentists