What is Dry Mouth and What Causes It?
Treatment for Dry Mouth
Xerostomia is the medical term for the subjective complaint of dry mouth due to a lack of saliva. Xerostomia is sometimes colloquially called pasties, cottonmouth, drooth, doughmouth or des (like a desert). Xerostomia is also common in smokers.
Xerostomia can cause difficulty in speech and eating. It also leads to halitosis and a dramatic rise in the number of cavities, as the protective effect of saliva's remineralizing the enamel is no longer present, and can make the mucosa and periodontal tissue of the mouth more vulnerable to infection.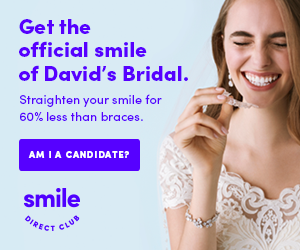 Notably, a symptom of heavy methamphetamine use usually called "meth mouth" is largely caused by xerostomia which is worsened by the fact that methamphetamine at recreational doses can cause tight clenching of the jaw, bruxism (compulsive grinding of the teeth), or a repetitive 'chewing' movement like the user is chewing without food in the mouth.
(Above Information from the Academy of General Dentistry)
What are the causes of dry mouth?
Reduction in saliva flow, which results in dry mouth and throat, may have one or more underlying causes:    
1.) Medicines. The more medicines you take, the more likely you are to suffer from chronic dry mouth. Many everyday medicines cause dry mouth, including over-the-counter cold remedies and antihistamines. Anti-depressants, some beta-blockers, anti-hypertensives and diuretics can also be common dry mouth causes.
2) Age. As people get older, they tend to take more medicines; half of all Americans aged 60-plus take three or more prescription medicines on a regular basis. This is the primary reason why older people are more likely to suffer from chronic dry mouth. Older people are more likely to suffer from cancer and Sjögren's Syndrome.
3) Sjögren's Syndrome. This chronic condition, in which the body's immune system malfunctions and attacks the body's own tear and salivary glands, is a major cause of dry mouth.
4) Diabetes. All types of uncontrolled diabetes can cause increased urination or an underlying metabolic or hormonal problem, which results in dry mouth.
5) Cancer and Its Treatment. Neck and head cancer patients who have been surveyed ranked dry mouth as one of their most distressing symptoms. The radiotherapy involved in cancer treatement affects the salivary glands and causes a near-total reduction in saliva flow. Many never regain their full flow.
Treatment for Dry Mouth
The treatment for dry mouth varies from one patient to the next.  One treatment works well for one patient and not the other.  It may be a frustrating situation but the patient must experiment with some of the items listed below and find the one best-suited for them. Treatments for dry mouth with products such as ACT, Biotene, or Oasis may be helpful.
Toothpastes
Oral Sprays
Chewing Gum
Mints
Lozenges
Gels
Mouthwashes
Today's Dentist
American Dental Association-Life Member, Emeritus Fellow of Academy of General
Dentistry, American Academy of Implant Dentistry