What Causes a Dry Socket?
How to Avoid a Dry Socket
Dry socket, known by dentists as alveolar osteitis, meaning inflammation of the bone, occurs after extraction of a tooth when the healing blood clot is lost for a variety of reasons, resulting in the exposure of the raw bone to the oral environment.  Dry sockets seldom occur but when they do it is usually after the removal of a lower wisdom tooth and a few days post-extraction, and usually on patients who try too hard to keep their teeth clean by rigorously rinsing.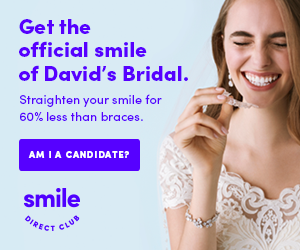 Dry sockets are painful and usually require prescription analgesics.  Raw bone exposed to the oral environment is quite uncomfortable.
Drinking carbonated beverages, especially through a straw, smoking, aggressive rinsing, and any activity which elevates the heart rate, are all causative factors for alveolar osteitis.  It is also best for women who take birth control pills to wait until the last week of their menstrual cycle, if possible, to perform the extraction.  Doing so during the first three weeks elevates the odds of having a dry socket.  One must remember that less than 5 % of extraction patients develop a dry socket after extraction under normal conditions.  The post-operative instructions given to you by the dentist are very important in preventing this problem.
Treatment of a dry sockets usually consists of making sure there is no food debris in the socket, and then packing the socket with a special medicated paste containing eugenol, or by filling the extraction site with a gauze strip saturated with this paste.  Either will require changing quite often until the healing tissue begins to cover the bone which will eliminate the discomfort.
Oil of cloves is more than 50% eugenol, which is the basic ingredient of the paste that the dentist applies.  Ground cloves made into a paste, or actual oil of cloves placed within the socket, provides excellent relief within about 15 minutes.  This self-medication may be helpful should you be unable to contact your dentist or may be traveling.
The tooth with the highest risk of later becoming a dry socket is the lower (mandibular) wisdom tooth in which bone removal is required for extraction.  The rate of dry socket occurrence on this tooth is approximately ten fold that of a normal extraction.
Remember to follow carefully the post-operative instructions given to you by your dentist.  Following those instructions will almost eliminate the possibility of a dry socket.
Today's Dentist
Life Member American Dental Association-Life Member, Emeritus Fellow of Academy of General Dentistry, American Academy of Implant Dentistry