An electric toothbrush is a type of toothbrush that is powered by a battery to create movement of the head. A rechargeable electric toothbrush, which you plug into a socket to recharge is different from a toothbrush that is run by an AA battery.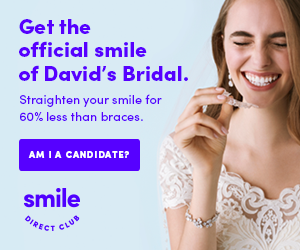 Best Bristles to Brush Teeth With
The head of the electric toothbrush contains the cleaning bristles. The bristles of these powered toothbrushes rotate or vibrate to help you dislodge the buildup of plaque from your teeth and gums. These bristles should not only be soft, but they should have rounded and polished ends.  Many people mistakenly believe that a medium-stiff bristle or even a stiff bristle is better. Actually,  a soft bristle, if properly used, is far superior. A ninety degree cut through the bristle leaves a ninety-degree sharp edge which will actually cut or scratch the gum tissue. Therefore, I recommend the rounded and polished bristle.
Electric Toothbrushes Guide Your Brushing
Now, many electric toothbrushes have blue-tooth capabilities. They will also verbally remind that the patient should spend more time in a certain quadrant. It will also remind them if they are utilizing too much pressure on the tooth or gums. The end result is that the patient does a better job brushing their teeth. They spend the appropriate amount of time in each quadrant, substantially lowering and eliminating gum disease, decay, and thus substantially improving their oral health.  The patient will also soon realize that their total dental bill also becomes lower due to fewer problems. This makes the electric toothbrush a very wise investment for the patient.
Your Manual Toothbrush Still Works If…
Although a manual toothbrush, if properly used, will achieve excellent results, more often, however, it is not properly used.  Many patients either apply too much pressure to their teeth, often with stiff or medium bristles, and do actual damage to their teeth and gums. They often miss critical areas and do not properly floss.  Therefore, an electric toothbrush is recommended, as it is far superior in ease of removing bacterial plaque, which prevents bad breath, tooth decay, tartar build-up, gum disease, and even bone loss. If properly used, an electric toothbrush will do no harm to teeth, gums, or bone. The key word is "proper."
Some Electric Toothbrush Brands and Types
Electric toothbrushes come in different brands, types, and models. Some brands of electric toothbrushes are Oral-B and Phillips Sonicare.  An Oral-B electric toothbrush can differ from another Oral-B electric toothbrush as this brand has several models with various features. Phillips Sonicare toothbrushes also come in various models, features, and capabilities.
A type of these powered toothbrushes is ultrasonic toothbrushes. Designed for daily home use, an ultrasonic toothbrush works by creating ultrasound to help in dislodging plaque from teeth and gums. Some brands of this type of electric toothbrush are Fairywill, Rotadent, and the Foreo ISSA 2.
Some models boast of teeth whitening capabilities.
Whitening Toothpaste for Whiter Teeth
If the patient is interested in "raising" the shade of their teeth, or "whitening" their teeth, they should consider using a whitening toothpaste along with their electric toothbrush. They must know that this will take much longer than the whitening process provided by your dentist as the bleaching agent content is significantly lower. Such kinds of toothpaste are Whitening Charcoal Toothpaste, Colgate's Optic White Express Toothpaste, Crest's Pro Enamel or 3 D White Brilliance, Sensodyne Pronamel, or Arm & Hammer Extreme Whitening. And there are others.
In Conclusion
Electric toothbrushes are an excellent adjunct to good oral health, oral hygiene, and preventive dentistry.  They definitely add to proper maintenance of the teeth. Fluoride should always be a component of your toothpaste and flossing is recommended prior to brushing. And, as a final reminder, one should always look for the ADA (American Dental Association) Accepted seal.
Today's Dentist
Life Member of American Dental Association, Emeritus Fellow of Academy of General Dentistry, Member of Academy of Implant Dentistry