What is Fibromyalgia?
In a dental sense, fibromyalgia is considered to be non-specific discomfort in the facial region, especially the muscles associated with the temporomandibular joint. It may be associated with headaches and TMJ syndrome. This condition is commonly misunderstood and is mistakenly associated with a hypochondriac, affecting some six million people. This is just not true as any common touching or pressure on the area results in more than normal discomfort due to improper analysis by the brain which mistinterprets the pressure and  brings on excessive discomfort. All patients with fibromyalgia process the tenderness and discomfort differently and therefore react more or less strongly to pressure over a certain area. They easily may have a heightened sense of pain. Fibromyalgia is considered one of the more common chronic pain conditions and can be very frustrating to both diagnosing and treating.
The Mayo Clinic states that "Fibromyalgia is a disorder characterized by widespread musculoskeletal pain accompanied by fatique, loss of sleep, memory and mood issues. Researchers believe that fibromylagia amplifies painful sensations by affecting the way your brain processes pain signals." The clinic also states that the "symptoms begin after a physical trauma, surgery, infection or significant psychological stress. In other cases, symptoms gradually accumulate over time with no single triggering event."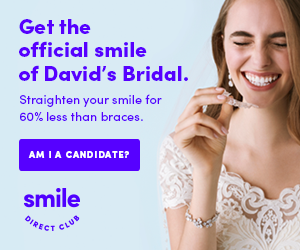 Is There a Cure for Fibromyalgia?
Fibromyalgia is more common in females and there is no cure for this condition. It is treated symptomatically with various over-the-counter pain medicines. It is said that exercise and relaxation have a positive affect for some. Also, there is no easy fix for neither the patient or the health care provider. It becomes very frustrating for both parties. Treatment requires long-term treatment and small steps toward elimination of this disease. Do not expect an immediate result. Sometimes, life-style changes are necessary. Fibromyalgia is a most difficult disease to eliminate and it is real and "not in your head."
Fibromyalgia is dissimilar to a headache, a toothache, a broken bone and the like. It is usually over a large area, is chronic, and causes tenderness, especially when pressure is applied. A patient may have fibromyalgia for many years before it can be properly diagnosed. Although the tenderness may be widespread over the body, it may be more tender in a specific area. There may be more tenderness in some patients than others, and it can be more acute on certain days, like after excess stress or too much exercise.
Fibromyalgia & Lifestyle Changes
One of the life style changes, that often help, is the loss of weight, since a majority of patients who suffer from fibromyalgia are over-weight or even obese. For some patients, just the simple loss of weight can lessen this disease to within tolerable symptoms and also improve their quality of life.
Mental preparation or mental control often aids with the discomfort of fibromyalgia. Often it is said that just the anticipation of pain is often more than the pain itself. Thus, mind control can be quite meaningful in the management of this condition. Perfectionists seem to have more problem with fibromyalgia than others. They have such high expectations of themselves that this adds stress, which in itself, can bring on fibromyalgia.
What are Its Symptoms?
There are many symptoms of fibromyalgia, maybe a basket full, many often seen with other diseases. Just some of these are migraine headaches, fatigue, muscle pain, muscle soreness, sleeplessness, depression, anxiety, stress, stiffness, unclear mind, sensitivity to minor touch, etc.
Patients often believe that there is not help for them and that nothing can be done. Actually, light exercise and a precise time for relaxation is quite beneficial.
The treatment for the frustrating condition of fibromyalgia is much brighter now that more and more health care providers are beginning to understand this disease.  But as of this writing, there is no known cure. It is a very troubling and misunderstood condition, but we do know that relaxation and light exercise are always helpful.
Today's Dentist
Life Member of American Dental Association, Emeritus Fellow of the Academy of General Dentistry, American Association of Implant Dentists.