An Excellent Treatment for a Missing Tooth is a Fixed Bridge
A fixed bridge is a non-removable dental appliance that usually involves two or more teeth on each side of a space where there once was a tooth or teeth. Therefore the term "bridge," as it crosses from one tooth to another. These anchor teeth are referred to as abutment teeth. The tooth or teeth which are replaced are called pontics. The fixed bridge may be supported by either natural teeth or implants as the abutments. The bridge is most often made of porcelain and can be very aesthetic or it can be made of solid gold.
The aesthetic benefits of a fixed bridge includes restoring the alignment of your teeth, your smile is restored, and no missing teeth show. Beyond aesthetics, it enhances your chewing ability, and can even help with speech. A fixed bridge also maintains the positions of the abutment teeth as well as others in the area. As mentioned above, it also improves your overall bite and chewing efficiency.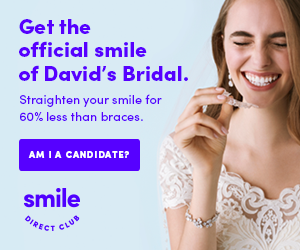 Types of Fixed Bridges
Traditional Fixed Bridge
The fixed bridge as described above is by far the most common type and is called the traditional fixed bridge. It involves placing a full crown or crowns on either side of the space of gap, created by missing teeth, and then fusing the appropriate number of pontics to the crowns. It is all one-piece and is cemented permanently in the mouth.
Cantilever Bridge
Another type fixed bridge is the cantilever bridge. This procedure is often used to replace an upper (maxillary) lateral tooth by preparing the next tooth backward in the mouth with a crown. This tooth happens to be a cuspid and has a very long root and can support, in most cases, the pressures applied not only to itself, but also to the lateral incisor beside it. By definition, the cantilever bridge has only one abutment. It is rarely wise to use one in the back part of the mouth.
Maryland Bridge
The third type of fixed bridge is the Maryland bridge. It usually has metal "wings" on each side of the porcelain pontic which are then bonded to the adjacent teeth. These "wings" do not show and therefore do not affect the aesthetics. This fixed bridge is quite cost-effective but sometimes has a history of having to be rebonded. The advantage is that the adjacent teeth do not require a crown and do not need to be reduced. It is usually used in the front of the mouth.
Fixed Bridge Treatment Procedure
The procedure for receiving a fixed bridge as treatment involves two appointments some two to three weeks apart. The first visit is for preparation of the abutment teeth. Then a very accurate impression is taken of these teeth and includes all the teeth on that arch. An additional impression is made of the opposing arch and how the two arches come together (occlude) is recorded. The dental lab uses these impressions to prepare the beautiful fixed bridge. A temporary bridge, usually made of very hard and aesthetic plastic is made for the interim time until permanent cementation. The next visit is 2-3 weeks later and the permanent bridge is cemented to place after simple removal of the temporary bridge.
It is that simple, very predictable, and is an excellent treatment. Most often anesthetic is not required for this step. This treatment is utilized when the cost of the implants precludes their use, or if the abutment teeth have very large fillings and may actually need a crown sometime in the future.
Cad/Cam Cerec Procedure
The cad/cam, Cerec procedure may be used which can reduce the time for placement of fixed bridges to one long visit. This can only be done if natural teeth are used for abutments, or the implants were placed some three months ago and the area is properly healed. Then, the one appointment procedure can be used. But it must be remembered that there are appointments required for the placement of implants, sometimes an additional appointment for healing collars, and then the final fixed bridge replacement some three months later.
Implants & Fixed Bridges
Now, in other cases, implants may be used as abutments rather than natural teeth. Or, they may be used to support the individual crown or crowns replacing the lost teeth. In other words, they may replace the tooth or teeth individually. It must be remembered that it requires an implant plus a crown or pontic for every tooth involved. This may increase the initial cost but maintenance and hygiene become much easier, as the implant teeth are brushed and flossed as individual teeth. In contrast, a fixed bridge with natural teeth as abutments, or implants as abutments require a floss threader to "thread" the floss under the pontics.
The aesthetics may be a toss-up, but it is said that implants with covering porcelain crowns are more aesthetic. However, with the advancements  in technology, the fixed dental bridges of today appear to be natural teeth. There is a slight amount of bone loss associated with the pontic of the conventional fixed bridge whereas this usually does not occur with the implants. This may be a very tiny factor.
Cost Consideration
Although the cost of the conventional fixed bridge may be much less than an implant supported bridge, the conventional bridge may, but not always, require replacement after about ten years.  (I found that in my practice of over 40 years that a fixed bridge using natural teeth as abutments can easily last a life-time. It just requires proper maintenance and good oral hygiene on a daily basis.) Therefore, according to other statistics, not my own practice, implants may seem more expensive at first, and they are, but may be more cost-effective in the long run.
So, which do you choose? Implant or conventional dental bridge? Both are excellent treatments. A very thorough discussion of the pro's and con's with your dentist is required. He or she will guide you to the proper treatment for your mouth. Be sure and ask any questions you may have.
Today's Dentist
Life Member of American Dental Association, Emeritus Fellow Academy of General Dentistry, American Association of Implant Dentists