Forensic Dentistry is also known as Forensic Odontology
There are many ways to identify a human body post-mortem (after death).  DNA is perhaps the most common. However, in this article we will limit our discussion to the use of forensic dentistry and/or forensic odontology which is an in depth study of bite mark evidence. Forensic dentistry utilizes a combination of dental evidence.  It becomes extremely valuable if there are ante-mortem dental records available.  They may consist of x-rays, fillings (amalgam, porcelain, or gold), occlusion, number of teeth, presence of wisdom teeth, missing teeth, edentulous (toothless), morphology (shape) of existing teeth, extra teeth, tooth alignment, pin or screw build-ups, fixed bridges, dowels, condition or height of bone, periodontal pockets, existing pathology or periapical lesions, surgical scars, amalgam tattoos, geographic tongue, bone plates, anatomy of sinuses (both nasal and frontal)(sinuses have a unique soap bubble appearance), presence or absence of Cusp of Carabelli, shape of rugae on the palate, presence of dentures or partial dentures, and others.
Rugae are folds in the hard palate and are excellent for identification, similar to finger prints, and are individually unique. Forensic odontology and the study of rugae are one of the few dental methods of identifying a toothless corpse. It is now a law in most states that both dentures and partial dentures must have the patient's name permanently affixed to that appliance.  This was meant to aid in avoiding mix-ups in nursing homes and hospitals but certainly aids in forensic dentistry.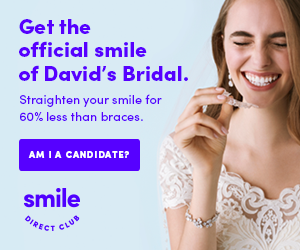 A combination of just some of the information above along with before-death dental records, can make identification fairly easy and absolute, even in cases of severe burning, even carbonization from severe electrical burns, lightning strikes, airplane crashes, explosions, or a body found within a burning building.
If there is no avenue to ante-mortem (before death) dental records, the post-mortem (after death) profiling may be of aid.  This is profiling as opposed to identifying. Sex, age, ancestry, and diseases may be information that is gathered. Ancestry can fairly easily be grouped into one of the three racial groups. By careful study of the skull, the body can be classified as Caucasoid, Negroid, or Mongoloid. And, by removing one tooth, and running the pulp contents through DNA analysis, the proper gender can be determined.
When a mass casualty occurs, such as an explosion, fire, or airplane crash, and one of the decedents had no teeth at all, it is extremely difficult to identify the victim unless it is known that all the other decedents did in fact have teeth.  If not, careful study of the rugae is required. The rugae remain quite stable and only very slowly deteriorate post-mortem.  This fact allows them to me more reliable. If the victim has a custom made denture, the victim then can be easily identified by the "reversed" rugae within the denture.  The identification rate becomes very high and very close to 100%.
Forensic dentistry, or forensic odontology, becomes especially important in its application to cases of child abuse, sexual assault, and sometimes murder. Believe it or not, biting a victim prior to murdering them is a means of degrading them and perpetuating total domination. And sometimes the bite marks are on the perpetrator of the murder as the victim tries to defend themselves. Forensic dentists can often use bite marks as strong evidence in a criminal case and can be extremely accurate in who actually created the bite marks simply by comparing the tooth alignment, number, and anatomy of the dental arch or arches to the actual bite mark.  Photographs and actual models of the teeth can be used in the process of solving criminal cases.
As mentioned before, bite marks can be found on either the victim or the perpetrator, or both.  They are used for aggression or dominance by the perpetrator , and as a defense mechanism by the victim or defender.  Pig skin is comparable to human skin in many ways and is therefore used to make a bite pattern from a model of either the victim's or the perpetrator's dental arch. This allows  a visual comparison of the two bite marks. Bite mark evidence should always be considered subjective and should be backed up by additional evidence.  Stretching the area of the bite mark can easily distort the actual bite mark so an attempt should be made to place the body in the actual position when the bite occurred.
If a significant amount of time has lapsed between the actual making of the bite marks on the victim or the perpetrator, and when the new models are made, the tooth alignment may have changed, teeth may have been lost, or flaring of teeth may have occurred due to periodontal problems, etc.  These, and many other factors may affect these profiles, such as orthodontics and mobile teeth. It must be remembered that a forensic dentist is a board certified specialist with specific knowledge of bite marks.
The primary type of bite mark is what is called a contusional bite mark–where the skin is bruised caused by damaged blood vessels.  Other types of bite marks are an artifact where an entire piece of the body is bitten off, an incision which exhibits a cutting or precise puncture of the skin, an avulsion where there is actual removal of the skin, a hemorrhage which creates bleeding, an abrasion which creates a mark on the skin but causes no damage, and a laceration which tears and or punctures the skin. Forensic dentists will often take a saliva sample before photographs of the bite mark are taken.  Photographs are then taken over a period of days as the marks will slowly change.  If a possible perpetrator is found, the courts have ruled that it is legal to take moulds or impressions of their existing teeth to be used for possible comparisons of bite marks.
There is a term called "frictional ridge skin."  This actually is the area of the finger where finger prints are obtained.  If present, this is a very easy form of identification.  If the frictional ridge skin is destroyed or damaged by fire or massive explosions or airplane crashes, then forensic dentistry or odontology becomes the "go-to" means of identification.  There now exists the American Board of Forensic Odontology which creates board certification, however most dentists can be considered expert witnesses when comparing ante-mortem dental treatment to that of a post-mortem corpse.
The comments above concerning bite marks have recently come into question.
Today's Dentist
Life Member of American Dental Association, Emeritus Fellow of the Academy of General Dentistry, American Association of Implant Dentistry