Gingivitis
75% of People have Gingivitis
Gingivitis is the most common disease known to mankind, worldwide. "Itis" means inflammation, and "gingi" is short for gingiva which means gums. So gingivitis simply means inflammation of the gums, and is the mildest form of periodontal disease, yet it is considered the precursor to periodontal disease. This
is mostly caused by bacterial plaque which forms daily on everyone's teeth. It is a biofilm that accumulates naturally around your teeth. The bacteria in the plaque irritates the gums and makes them puffy or swell, turn red from the normal pink color, and bleed. Localized gingivitis may be caused by food or debris stuck between your teeth (materia alba). Halitosis may also be present. Most people don't really notice this problem except for some minor bleeding upon brushing or flossing. And the real truth is that most people do not take gingivitis seriously. It must be noted that gingivitis can develop into something much more serious called periodontitis which has some permanent ramifications. This is caused by bacterial plaque which if left in place too long, it hardens and becomes calculus or tartar. Tartar can cause significant and permanent damage to the gums and must be removed. Periodontitis has the same bacteria as heart attacks or strokes and may also be linked to lung disease. Therefore, it becomes even more important to eliminate gingivitis and preclude periodontitis; therefore, gingivitis should be treated promptly. It truly comes from improper oral hygiene. Keep in mind that the longer the bacterial plaque or tartar stays in place and undisturbed, the more damage it will do. There are two main forms of gum disease, gingivitis and periodontitis. Gingivitis is reversible and can be corrected with no lasting results.  Periodontitis, which is much more serious than gingivitis and is not reversible but can be corrected, but leaves irreversible damage.
Advanced cases of gingivitis, sometimes called "trench mouth," which was first noted in the trenches of World War I, but is now noticed at exam time in college students. It's actual name is Acute Necrotizing Ulcerative Gingivitis or ANUG. It is non-contagious and caused by a combination of existing gingivitis, stress and lack of sleep.  It is quite painful. Treatment is by thorough dental cleaning, diligent use of mouthwashes, and radically improved oral hygiene. ANUG is reversible but sometimes there is associated destruction of the dental papillae (the pointed gum tissue between the teeth) which makes this area increasingly difficult for the patient to clean in the future.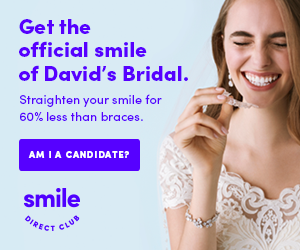 Since gingivitis occurs in approximately 75% of the people, what are the causes? The first and most obvious cause is less-than-excellent oral hygiene, or not properly removing the irritating bacterial plaque on a daily basis. This is caused by less-than-thorough brushing and not flossing. Other factors which may contribute to gingivitis are rough fillings, ill fitting dentures, tobacco, steroids, puberty, birth control pills, pregnancy, diabetes, vitamin deficiency, systemic diseases such as HIV or leukemia, bleeding and platelet disorders, blood thinners, and certain drugs.
Gingivitis can be eliminated rather quickly in most cases with tartar removal by the dental hygienist, and proper daily removal of bacterial plaque, use of mouthwashes, and flossing by the patient. It is a must to improve the daily habit of brushing properly with an antique toothpaste, and flossing. One should have their teeth professionally cleaned every six months in most cases to make certain there is no hidden tartar left. If not, permanent periodontal disease may occur resulting in change to the gum height on the teeth, bone loss, loosening of teeth, or even loss of teeth. Battery powered toothbrushes are a true aid to patients struggling with their oral hygiene as they basically "do the work" for the patient by removing the bacterial plaque and properly stimulating the gums. This leads to a very healthy mouth including both the gums and teeth (lack of decay). Also, some type of oral irrigation device, such as a water pik, may be helpful in massaging the gums once the plaque and tartar have been removed. Thorough rinsing with mouthwashes is also quite helpful. Gingivitis will return if you do not maintain proper oral hygiene.
If you see blood in the sink after you brush, you have a problem that should not be ignored. Immediate return to proper brushing and flossing yields immediate results. Remember that the bacteria which are an integral part of bacterial plaque, the cause of gingivitis and periodontal problems, thrive in an acidic environment. Eating foods and other sugary items will increase the acidity causing not only gingivitis, but even more decay. Bacteria plus sugar yields decay!
Today's Dentist
Life Member of American Dental Association, Emeritus Fellow of Academy of General Dentistry, American Association of Implant Dentists