What is a Gumboil?
How Do You Treat a Gumboil?
A gumboil, which is a generic term, also known as a parulus or fistula, is a collection of pus, either within the bone and exiting through the gum tissue, or totally encased by gum tissue alone. There are several types of gumboils, some of which have drained already, meaning they have penetrated the gum tissue and the pressure is somewhat relieved and so is the discomfort. Others have yet to penetrate the tissue, may have significant internal pressure, and may be significantly uncomfortable to the patient. So, a gumboil can either by asymptomatic (painless) or symptomatic (uncomfortable). Once it drains, it is known as a fistula. This may indicate a problem with a previous root canal which was necessary due to an infected pulp. The cause of the problem may be auxiliary canals, which cannot be seen, root tip infection, or possibly a split tooth. The above information is relative to a periapical abscess. Periapical means "around the root tip."
A gumboil may also mean that you have an infected pulp within the tooth. The infection has involved the pulpal tissue and has extended to the tip or apex of the tooth root, and the infection is draining out there. Pain and discomfort may or may not be present. This may also be the result of a severely cracked tooth which leaks oral fluids into th pulp chamber causing the pulp and nerve to die and abscess. The treatment for this situation is definitely a root canal. If there happens to be discomfort present, it will be relieved and the gumboil will be eliminated. The tooth then should be restored with a crown.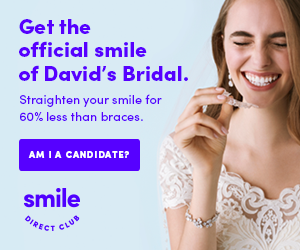 Another type of gumboil is the periodontal abscess. This is usually caused by poor oral hygiene and the failure to remove, or have removed, the calculus or tartar which causes bone recession. This results in a periodontal pocket which is usually in the 5 + millimeter depth range and can no longer be properly cleansed by the patient. Bacteria levels increase below the gums and excess debris is trapped. This destroys some of the surrounding bone creating a deeper pocket, and a gumboil or fistula develops. This cannot be cured by the patient and will require intervention by the dentist
Another type of gumboil is the lateral periodontal abscess or gingival abscess. This is usually just a swelling of the gums, containing pus within the pocket, has no bone loss, and can be alleviated by the patient with diligent oral hygiene and improved brushing techniques.
Sometimes enlarged gum tissue is called a gumboil but it is not truly a gumboil. Examples of that would be hypertrophied, or enlarged, gum tissue due to hormonal change, such as a pregnancy granuloma, or pregnancy gingivitis. Other conditions may be enlarged gums caused by medication such as dylantin, orthodontic braces, a poor margin of a crown or filling, a habit, or ill-fitting dentures or partial dentures. These conditions mostly are self-limiting or can be remedied by correcting the actual cause of the enlarged gums.
There also is a pericoronal gumboil. As you know "peri" means around or near. Pericoronal means around or near the clinical crown (the part above the gums) that you can see. This usually is associated with the wisdom teeth but may occur with the baby teeth when they are erupting. If it is slightly bloody and bruised, it may be called an eruption hematoma, where as, around the wisdom tooth, it is usually called pericoronitis.
Most gumboils have not only infection, but inflammation. They are mostly benign but should definitely be eliminated by addressing the cause. Sometimes simple improved oral hygiene is all that is required and sometimes intervention by the dentist might be required. The body's immune system is trying to "fight" the infection and is sending white blood cells to the area to aid in healing. This is where the pus comes from. This local infection compromises the body's ability to fight problems in other areas of the body.
Gumboils may or may not cause a swelling of the lymph nodes in the area as the body is fighting any and all infection which may be present. This is an indication that the body is using its defense system to ward off the infection. And this is normal for the lymph nodes, usually in the upper neck region and below the lower jaw (mandible). They may become slightly enlarged and sore and simply means they are working to defend the body. It also means there is infection or inflammation nearby.
If the gumboil does not recede, and the situation is eliminated, you must see the dentist. After treatment the prognosis is quite good except in compromised cases. Any patient with uncontrolled diabetes has a much slower healing time. Patients with AIDS have a compromised immune system and therefore may heal more slowly. Anemia of any type and patients who have had chemotherapy may also be compromised. Anyone with a lowered immune system, regardless of the cause, also has a slower healing time. At any rate, do not ignore the situation if you develop a painless gumboil. If you have pain, definitely see a dentist immediately.
These gumboils are not to be confused with canker sores or aphthous ulcers which require not treatment and are self-eliminating, yet quite uncomfortable. Cold sores or fever blisters are also not considered to be gumboils and will resolve with time. They too may be quite uncomfortable.
Regular dental checkups can usually help you avoid a gumboil as it is usually related to deep decay or poor oral hygiene. Yes, there are other causes but these are the two primary ones. Twice yearly checkups in most cases will help patients avoid gumboils.
Today's Dentist
Life Member of American Dental Association, Emeritus Fellow of Academy of General Dentistry, American Association of Implant Dentists