Halitosis is Bad Breath by Another Name!
Bad Breath Can be a Social Turn-Off
Halitosis (Yuck!) is considered to be any foul odor emanating from the oral cavity during the exhaling process of breathing. Unfortunately, you may have halitosis and no one will tell you and it is difficult to know yourself.  Persistent bad breath or chronic halitosis may possibly affect one's intimacy as well as their employment. That's why it is an extremely important issue.
Easy to Deal with Type of Bad Breath
Remember that onions, garlic, alcohol, smoking, and the like, also create an unpleasant breath odor.  These types of odor can easily be eliminated by avoiding those products or being acutely aware that the oral malodor needs to be masked by constant proper oral hygiene, toothpastes, and rinses. "Morning breath" occurs to everyone due to minimized swallowing and breathing during sleep.  This breath odor is easily corrected by proper brushing and flossing immediately upon awakening.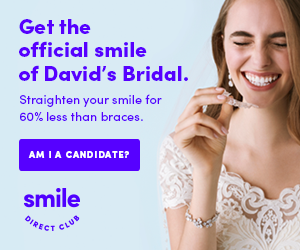 Causes of True Halitosis
True halitosis comes from a wide variety of causes (etiologies).  In no particular order of importance, one of the causes of bad breath is bacterial plaque and food particles on the tongue, especially the back portion. Decayed teeth, abscessed teeth, and trapped food which actually rots are also significant causes of bad breath.
Infection of the gums around wisdom teeth may be a problem along with sinus drainage or post-nasal drip. Sinus infections mean bacteria is present in your nose and sinus cavities, thus, causing the odor. Patients with gum and periodontal disease or chronic infection of the cul-de-sac area around each tooth are subject
to bad breath.  The cul-de-sac is the "turtle neck collar" of gum tissue around each tooth where bacterial plaque accumulates.
Calcified debris found in the folds of tonsils creates bad breath.  If they calcify, these are called tonsilloliths (stones in the tonsillar tissue) which the dentist or ENT doctor can usually simply remove with tweezers.
Unclean removable dental appliances such as partials and dentures may also be the cause of bad breath.
A dry mouth created from radiation therapy or a combination of prescription drugs lessens saliva flow. This leads to further decay and possibly bad breath if not properly managed. Saliva moistens the mouth, neutralizes acids that plagues produce, and rinses off dead cells that collect on the gums, tongue, and cheeks. These dead cells rot, thus causing bad breath. Problems in the salivary glands and continuous breathing through the mouth can also cause dry mouth.
One must also be cognizant of leakage of the sphincter muscles between the stomach and esophagus.  Although rare, another causative oddity is the Zenker's pouch of the esophagus. This is an out-pouch in the upper esophagus which may trap food. Any source of unsavory gas may produce bad breath. Lastly, poor oral hygiene will leave an environment for halitosis. That's why it is important to properly brush and floss your teeth.
How to Deal With Bad Breath
So, what do you do to prohibit halitosis?  Be aware that garlic, onions, alcohol, sinus drainage, and smoking are contributors to bad breath.  Gently scrape and/or brush your tongue until it is clean and pink.  Clean as far back as possible.
Mouthwashes  mask the odor but do help in rinsing out food particles and loose bacterial plaque. One mouthwash that dentists recommend is Therabreath. It is clinically proven to eliminate bad food odors, and formulated with an effective oxygenating agent. I personally use either Listerine or Crest. Listerine advertises as "Listerine, Total Care, Cinnament Anticavity Mouthwash." The bottle states that it helps prevent cavities, restores enamel, strengthens teeth, kills bad breath germs, cleans the whole mouth, and freshens breath. "Crest Prohealth Advanced Anticavity Fluoride Mouthwash" promotes stronger teeth for a healthier mouth, and it has extra whitening. It also kills bad breath germs, gives a whiter smile in 7 days, helps prevent cavities, strengthens the enamel, and freshens the breath.
Floss and brush PROPERLY, and in that order.  To check yourself, try the odor test–smell your floss after you have used it!  You may be surprised.  Then brush with fluoridated toothpaste.  The floss will have cleaned the interproximal areas between the teeth and this allows the fluoride to be more beneficial.
Lastly, get a routine dental cleaning to remove missed bacterial plaque and any accumulated tartar (calculus) above and below the tissue level.
Today's Dentist
American Dental Association-Life Member, Fellow of Academy of General Dentistry, American Academy of Implant Dentistry