Getting braces is a major step toward achieving the smile of your dreams. But for anyone getting braces for the first time, including myself back in the day, the way braces actually move your teeth can be a complete mystery. So, let's find out, "How do braces work?"
In short, braces place a very slight but constant amount of pressure on your teeth. That pressure slowly moves your teeth into the correct positions, though the movements are so slight you won't notice them in real time.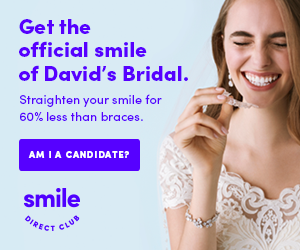 When your teeth move, though, what happens to your jawbone?
While most people believe that their teeth are directly anchored into their jawbone, this is not entirely true. Instead, your teeth are held in place by a semi-soft membrane between the tooth and bone. Braces work by putting pressure on your teeth, which then put pressure on this membrane, which is able to slowly change and adapt to hold your teeth in their new positions.
For anyone considering braces, it's important to choose a licensed and experienced orthodontist. Your orthodontist has the expertise needed to use braces and their tooth-moving abilities to fix your smile's appearance, your bite, and more. With the guidance of a trusted orthodontist, you can sit back and relax instead of worrying about how do braces work.
The Anatomy of Braces
If you truly want to know the answer to, "How do braces work?" you need to learn a bit about the anatomy of braces.
Each orthodontic patient will have a slightly different experience and may or may not require certain appliances during their treatment. But almost every person who gets braces will have these three components:
What Can Braces Fix?
When you think of braces, you probably think of fixing a few crooked teeth. But braces can accomplish much more than just putting a couple of stray teeth back in place. When handled by a licensed orthodontist, braces can fix crooked teeth, gapping teeth, overbites, and underbites.
Crooked or gapping teeth are pretty easy to identify. However, you could have a mild over- or underbite without even knowing it! The best way to ensure your teeth and jaw are as healthy as possible is to visit your local orthodontist.
So how do braces work when it comes to handling these diverse dental issues?
Alternatives to Traditional Braces
If you've considered braces for any length of time, you're probably at least somewhat familiar with Invisalign and other braces alternatives. These orthodontic methods have become increasingly popular.
Many adults opt for Invisalign and similar products because they are not as visible as braces. This can be especially important if you work in a client-facing setting where having braces could (unfairly) negatively affect your work. These products can also help those who feel getting traditional braces will hurt their self-esteem.
Even if you know the answer to how do braces work, you might not know how these newer orthodontic methods work.
With Invisalign and similar products, there are no brackets, wires, or elastic bands to pull your teeth. Instead, your teeth are slowly shifted in to place with the use of specially molded mouth trays.
When creating your treatment plan with one of these products, your orthodontist essentially takes your current dental impression and creates your ideal dental impression with specialty software. From here, they can create a range of gradually changing mouth trays that slowly take your teeth from "Point A" to "Point B."
How Do Braces Work: Keeping Your New Perfect Smile
While your braces are actually on your teeth, everything will be well and good. But how do braces work when it comes to keeping your perfect smile for the years to come?
At this stage, your orthodontist will replace your braces with a retainer. While some retainers are permanent, most are removable. For some orthodontic patients, forgetting to wear the retainer puts all of the hard work done with braces at risk.
But if you follow your orthodontist's instructions, you can maintain your smile for the rest of your life.
How do Braces Work: Q & A
Below are some questions you may want to know the answers to.
Do braces hurt?
Yes and no. At first, after getting your new braces, your teeth will probably be very tender. But this discomfort will dissipate after several days.
You might also experience some soreness after appointments when your orthodontist makes adjustments and increases the pressure on your teeth. Again, this should go away after a few days.
If you notice any unusual pain or discomfort related to your braces, we recommend contacting your orthodontist as soon as possible. In general, your braces should not hurt.
How long do you need to wear braces?
Treatment times vary greatly depending on the patient's specific case. You could have braces for as little as six months, or for over three years. On average, though, most patients have braces for about two years.
When you first have your consultation with an orthodontist, they may be able to give you a general timeline for your treatment. However, remember that this is just an estimate and can change with time.
Are there risks to wearing braces?
If your treatment is overseen by a licensed orthodontist, there are very few risks associated with braces. If the patient does not properly care for their teeth or braces, though, there could be some lasting damage to the tooth enamel.
Braces are notoriously difficult to clean around. For this reason, it's not uncommon for those with braces to find small cavities around their brackets when their braces are removed.
If you're concerned about developing cavities around your brackets, the best thing to do is to follow your orthodontist's and dentist's dental hygiene instructions to the letter.
Discover Your Smile's True Potential
Braces have been around for centuries, and it doesn't look like they're going anywhere fast. And for good reason, since braces are one of the most effective ways to straighten teeth, close gaps, and fix bite issues. Without this handy invention, few of us would be walking around with the perfect smile we currently have.
If you're considering braces for yourself or a loved one, don't hesitate to reach out and learn more from your local orthodontist. They will be able to guide you through the treatment process, as well as offer information on which type of braces are right for you. Before you know it, you'll have the smile of your dreams.