Hypocalcification, Chalky Spot
What causes hypocalcification, chalky spot?
Normal teeth have an extremely hard protective covering called enamel which helps protect the pulp inside the tooth from harm. The pulp consists of a tiny artery, vein, and nerve encapsulated by a thin membrane within the pulp chamber inside the tooth. The hard covering of the tooth surface comes from the minerals such as calcium phosphate and hydroxy apatite which make up the enamel. When teeth are subject to hypocalcification, there are fewer of these minerals deposited in certain areas of the tooth and this can lead to white spots, yellow or brown spots, or chalky spots. This condition is probably caused by high fevers although the reason is uncertain. Regardless of the cause, the result is defective development of the enamel and poor quality of this protective covering. Fluorosis is one form of this problem and is a result of too much fluoride, often found in the rural areas where well-water is used. Hypocalcification is not decalcification, yet both are sometimes called a chalky or white spot. Hypocalcification, or chalky spot, is a defect in the enamel of a tooth, either baby tooth or permanent tooth, caused by an insufficient amount of the normal minerals that make up tooth enamel. This causes the chalky spot. There usually is no tooth sensitivity associated with a chalky spot.
It is very important that you read this article slowly and understand the distinct differences between hypocalcification, decalcification, hypoplasia, demineralization, and remineralization. These terms are easily confused and one should read slowly and determine the difference in each.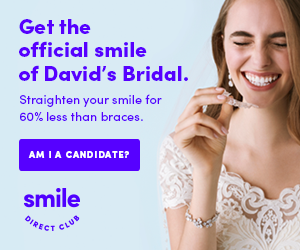 Hypocalcification should not be confused with decalcification. As was said before, hypocalcification is an insufficient amount of the normal minerals that make up enamel. Decalcification is the beginning of the decay process. The enamel may have been completely sufficient at one time but then  demineralization resulted in decay. The decalcification may begin on a good area of enamel on the tooth, but is more likely to begin on a hypocalcified (soft or chalky spot) area. Decalcification is actually the destruction of an area of tooth by constant bathing in acid. There are many causes of decalcification such as medicine, dry mouth, acidic foods and drinks, fluorosis, bacterial plaque, and even acid reflux. Also, hypocalcification should not be confused with hypoplasia. You now know what hypocalcification is an insufficient amount of normal minerals that make up the enamel, but hypoplasia is caused by even greater amounts of minerals not being present, or by actual trauma of the tooth or tooth bud during its formative time. There are charts available which give you some idea of when the trauma occurred, and this is for each tooth, primary and permanent. For example, hypocalcified spots on the tip or cutting edge of one permanent central occurred when the child was 10-12 months old, but the tooth did not erupt until they were approximately 6 years old. The child might have fallen and pushed the baby tooth into the developing tooth bud of the permanent tooth. This sometimes results in a deformed tooth which is normally smaller and improperly shaped and will eventually require treatment by a dentist. That treatment is often a porcelain crown. But more often it produces only a damaged area on the one tooth which can readily be repaired. Should the child run a high fever for approximately a week, all the teeth being formed at that time will have a defect or "time ring" on them similar to the rings on a tree that has been in a fire. Something interrupted the normal growth pattern of the enamel.  In this case, it was high fever and affected all teeth as compared to trauma which usually affects only one or two.
How do we treat these white spots caused by hypocalcification? The "old" way is to basically remove the defect and repair it with a porcelain filling. Or, laminates may be prepared, or something that may cover the whole tooth. This treatment is quite expensive. Sometimes just whitening the teeth brings the background shade up and makes the white spots appear less obtrusive. This is simple, quick, and inexpensive, and no damage is done to the tooth. Brown or yellow spots may actually lighten in color and be more acceptable. If the white spots are being caused by poor oral hygiene which accelerates demineralization, then the hygiene must definitely be improved to avoid actual decay. Prior to whitening the teeth, it is advisable to establish remineralization as much as possible through the use of fluoride and toothpastes with remineralizing properties. Another treatment that is sometimes successful with only minor amounts of hypocalcification is microabrasion in which very light sanding  followed by polishing is incorporatated, or air abrasion which utilize crystal particles.
There is a new technique which should be considered and it is called the resin infiltration concept. It can remove the white spots and arrest the advancing decay if caught soon enough. The resin which is used infuses into the depths of the beginning decay and stops its progression. This is a simple procedure, no tooth structure is lost, no anesthetic is required and the shape and color of the tooth are not affected. This is a new technique, but anytime you can arrest decay and not use the drill, a greater good is done by the dentist and their will be vast approval and acceptance by the patient. This technique can only be used on facial type fillings, meaning the side of the tooth towards the face.
If at all possible, it is best to avoid chalky spots, hypocalcification or decalcification. Proper and timely brushing and flossing is the best preventative, but drinking water versus soda or acidic foods and  juices also helps. Visit the dentist every six months. Remember that fluoride is a strong cavity-fighter and that ACP (Amorphous Calcium Phosphate) found in toothpastes aids in remineralizing teeth.
Another treatment for hypocalcification, which you now know is also called a soft spot, chalky spot, or white spot, is the use of MI Paste. The MI is short for Minimal Intervention. It can reduce the acid destruction of the enamel and prevent decay. This lessens sensitivity and aids in the removal of white spots. MI Paste replaces the lost calcium and phosphate from teeth when they begin the decaying or demineralization process. MI Paste contains RECALDENT ™ which has a peptide as an ingredient which bonds to the tooth and replaces the lost calcium and phosphate. By this process, it can rehydrate the tooth and prevent white spots sometimes found when orthodontic brackets are removed. It can also be used to reduce acids produced by bacterial plaque, or by intake of acidic foods or drinks, and also can reduce tooth sensitivity. One should use MI Paste after brushing their teeth and then apply a small amount to your teeth via a finger and then allow it to stay there 2-3 minutes before rinsing.
Today's Dentist
Life Member of American Dental Association, Emeritus Fellow of Academy of General Dentistry, American Association of Implant Dentists