Chewing Ice or Crunching Ice is Not Good for Teeth
Ice Chewing May Indicate Other Problems
Question
Is constantly craving and chewing ice a sign of anemia?
Answer
from Ruben A. Mesa, M.D. (Mayo Clinic)
Possibly. Doctors use the term "pica" to describe craving and chewing substances that have no nutritional value — such as ice, clay, cornstarch or paper. Short-lived pica is very common in otherwise-healthy children. On the other hand, craving and chewing ice (pagophagia) is often associated with iron deficiency anemia.
Less commonly, other nutritional problems may cause you to crave and chew ice. And in some individuals, pica is a sign of emotional problems, such as stress, obsessive-compulsive disorder or a developmental disorder.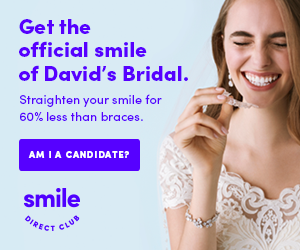 A thorough medical evaluation can help determine if pica is due to an underlying medical condition. If the cause of pica is an emotional or developmental issue, cognitive behavioral therapy may be helpful.
(From Wikipedia) Pagophagia is a form of the disorder pica involving the compulsive consumption of ice or iced drinks. It has been associated with iron deficiency anemia] and shown to respond to iron supplementation, leading some investigators to postulate that some forms of pica may be the result of nutritional deficiency. Chewing ice may lessen pain in glossitis (inflammation of tongue) related to iron deficiency anemia. However, the American Dental Association recommends not chewing ice because it can crack teeth; instead ice should be allowed to melt in the mouth.
Folk wisdom (and some early investigators) maintained that pica reflected an appetite to compensate for nutritional deficiencies, such as low iron or zinc. Some forms of pica (as in pregnant women who are iron deficient) can be treated by supplementing the nutrient.
From Andrew Weil, MD  The specific compulsion to chew ice is called pagophagia and has been associated with pregnancy, iron deficiency anemia and, sometimes, other nutritional problems. We don't know why it occurs among pregnant women or why individuals with iron deficiency anemia crave and habitually chew ice. One study suggested that the ice may relieve the pain of glossitis, an inflammation of the tongue that can be a sign of iron deficiency. Research also suggests that ice tastes better to people who are iron deficient. However, pica can also be a symptom of stress, emotional upset, obsessive-compulsive disorder and, in children, a developmental disorder.
Don't start taking iron supplements on the theory that your underlying problem is a deficiency of this mineral. Instead, see your physician for a blood test to determine whether you have it. With the exception of menstruating women and individuals who have had a significant blood loss, no one should take supplemental iron except when advised to by a physician after blood tests reveal iron deficiency anemia. Too much iron is not good for you. Because it is one of the few minerals we cannot eliminate, it can accumulate in the body, and, being a strong oxidizing agent, can increase the risk of cancer and damage the heart and the arteries. Most people get adequate iron from their diets – there's plenty in red meat, beans, lentils, millet, chickpeas, dark, leafy greens, molasses, dried apricots, dried peaches, pumpkin and sunflower seeds, pistachios, walnuts, almonds, scallops, clams, oysters, soybeans, and many other foods.
If you learn that you are not deficient in iron, you might consider cognitive behavioral therapy, which can help overcome pica.
Research has demonstrated that the substances ingested generally do not provide the mineral or nutrient in which patients are deficient. As the people start eating nonfoods, pica can also cause the nutritional deficiencies with which it is associated. In one case study, pagophagia was reported to cause iron deficiency anemia. At the same time, however, the researchers suggested that chewing ice may benefit stomatitis and glossitis. The nutrients obtained from nonfoods such as soil or ice will vary widely depending on geographic location. For example, ice made from hard water will contain more minerals, especially calcium and magnesium, but simply drinking the water will provide the same minerals.
Today's Dentist
Life Member-American Dental Association, Emeritus Fellow-Academy of General Dentistry, American Academy of Implant Dentistry