Immediate Dentures, Never without Teeth
Improved Esthetics, Health, and Comfort with Immediate Dentures
On occasion, patients allow their teeth, gums, and bone to get out of control healthwise, and reach a point when full mouth restoration via crowns, bridges, root canals, and implants, are beyond the patient's ability to afford.  The causes of such problems are numerous and will not be discussed in this article.  At this point, esthetics, health, and comfort become the most important thing to the patient.  Immediate dentures just might be the proper treatment.
For this article, will will consider an immediate denture for the upper (maxillary) arch only, and assume that we have an adequate compliment of lower (mandibular) teeth.  Removal of all the remaining teeth in the upper arch and immediately, at the same visit and within a minute or two, replacing them with a full compliment of esthetic and functioning teeth, is called an immediate denture.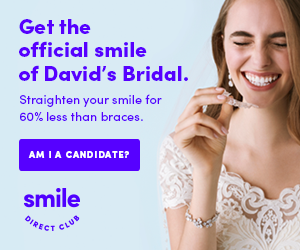 In most cases, the upper back teeth only are removed prior to the construction process of the immediate denture and the patient is left with their front teeth.  Once certain measurements are taken, and the teeth selection is finalized, the entire denture is processed.  The patient is then scheduled with an appointment to remove the remaining front teeth.  As mentioned before, once the teeth are removed, the denture is seated immediately after the last extraction.  The patient is without teeth for less than one minute.  The denture itself becomes a healing stent which creates excellent and quick healing.
The patient should wear the denture for 24 hours and then return the next day when the immediate denture is quickly removed, cleaned, and any necessary adjustments are made.  After this appointment, the patient may remove the dentures at home for no more than five minutes during the first few days.
Over a period of approximately four months, the bone and tissue will heal and shrink and necessitate a laboratory reline of the immediate denture.  This shrinkage results in looseness, but the reline fills in all the spaces created and creates a brand new fit of the healed bone and gum tissue.  This reline process is performed in one day resulting in the patient being without their teeth for a brief 6-7 hours.
The advantages of an immediate denture are numerous, but one very important advantage is that the patient is never without their front teeth.  Another is that you can easily duplicate the shape, color and size of your existing teeth, or, elect to change and enhance them.  Your speech remains the same since your lip line and the length of your teeth can be duplicated if they are satisfactory.  Obviously your chewing and oral comfort will improve. Plus, if your teeth have made you conscious of your appearance, now you will be proud and gladly show your teeth.  Both your personality and your smile improve immensely!
Today's Dentist
American Dental Association-Life Member, Emeritus Fellow of Academy of General Dentistry, American Academy of Implant Dentistry