Dental Facts You May Find Interesting!
The tongue is the strongest muscle in the body.
Enamel is the hardest substance in the body.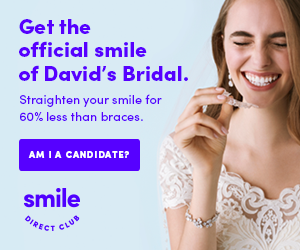 Decay occurs mostly between teeth on children and on top of adult teeth.
Flossing routinely and properly enhances your health and life-span by many years.
The health of your teeth may affect the health of your heart. A sore jaw with chest pain may signal a heart attack.
The greatest majority of all diseases have some affect in the mouth.
In the 17th century, black smiths and barbers had the role of a dentist.
Modern Americans spend fifty times more on their hair than on their teeth.
You have always heard that George Washington's teeth were made of wood. Not true! He had several sets made of gold, elephant ivory, lead and teeth from other humans, a donkey, and even a hippopotamus!
Mosquitoes have almost 50 teeth.
In the 1400-1600's, people used their teeth as signatures on agreements, by biting into wax.
Americans spend over $28 billion on candy each year, a half billion by children just on chewing gum.
Prior to modern dentistry, cavities were filled with a mixture of sand and glue, a very thick turpentine resin, lead, gold, and foil.
"Cat got your tongue" is a twenty-six centuries old saying which originated in ancient Syria because enemy soldiers and common criminals had their tongues cut out which were fed to the king's cats.
Sports injuries cause the loss of millions of teeth per year.
Americans are choked most by what? A toothpick!
From Time Magazine: 59% of people prefer a dental appointment vs. sitting by someone on the cell phone.
Americans purchase more than 14 million gallons of toothpaste yearly.
One fourth of the people do not brush twice a day which increases their risk of decay by one-third.
Between 70 and 80% of all children have active dental decay.
Children laugh many hundreds of times per day when adults only laugh about 15 times per day. A female smiles about 62 times per day and a male only 8 times. It takes 43 muscles to frown yet only 17 to smile!
The human tongue is different on all people, similar to a finger print.
The mouth is full of bacteria, normal to the mouth, more than the population of the earth.
Smokers develop gum problems several times more than non-smokers.
Unfortunately, approximately one quarter of the people in the United States have no teeth.
Other than the cold, tooth decay is the most common disease known to man.
Over 20% of the American population have periodontal disease, men almost twice as likely as women.
Pregnant women with less than average oral hygiene, are seven times more likely to deliver premature or low-birth-weight babies.
Most adults are attracted to someone by their smile.
An apple a day is not good for your teeth.
In order not to reinfect yourself, you should replace your toothbrush.
A wet toothbrush stored in a container is not nearly as hygienic as a dry toothbrush.
Dental plaque contains over 300 types of bacteria.
The average person brushes their teeth approximately 45 seconds per day when 2-3 minutes is recommended.
You basically chew on one side. If you are right-handed, it usually is the right side. Same for left-handed. So if required by circumstances, restore the dominant side.
Decay is caused by the acid created by bacteria "eating" sugar in your mouth. This  results in demineralization of the enamel leading to decay.
Periodontal disease is the leading cause of bone loss and therefore tooth loss.
Soooooooo….! Enjoy the above, but floss at least once per day, and brush for 2-3 minutes at least twice per day. Then see your dentist twice per year.
Today's Dentist, DDS, FAGD
Life Member American Dental Association, Emeritus Fellow Academy of General Dentistry, American Association of Implant Dentists.