Removable Dental Braces
Clear Braces for Orthodontics
Invisalign is a trademarked term which to the general public means "clear braces" or "invisable braces" utilized for straightening teeth. This treatment is used by orthodontists and general dentists for the less complicated cases. The Invisalign Braces process involves the use of approximately 12 to 30 clear, hard-plastic trays, each worn for about two weeks before going to the subsequent tray. This process slowly and gently moves the teeth into a more esthetic and desirable position. A patient must wear the trays approximately 20 to 22 hours per day and remove them for brushing, flossing, eating, and drinking. Therefore, it becomes much easier to keep your teeth clean during the tooth movement process. Another caveat is that routine dental cleaning as well as periodic x-rays are much easier.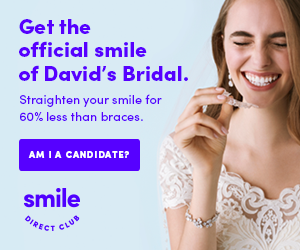 A Preferred Provider is a dentist who has received special training in utilizing the invisalign technique. He will obtain the necessary records to create a computer aided design (CAD) of the final positioning of the teeth and all the steps required to achieve that position. Although the patient usually changes trays every two weeks, he only sees the attending dentist every six weeks. The success of the treatment is dependent upon the cooperation of the patient and it is imperative that the patient wear the trays each day for the prescribed time.
Another trademarked process is called Six Months Smiles and is a very similar treatment.
Invisalign is excellent for closure of spaces, correction of rotated or twisted teeth, and establishing even lengths for the teeth. It is not utilized for complicated cases of tooth movement. The final tray will be used as a retainer which is worn at night and removed during the day.
The usual case costs between $4,000 and $6,000 and takes approximately 12 to 18 months to complete.
In summary:
Clear removable appliances
Easier to keep teeth clean and to x-ray
Requires excellent patient co-operation
Must wear trays 20-22 hours per day
Removable for eating, brushing, teeth cleaning
Treatment time is approximately 12-18 months
Costs $4,000 to $6,000
Today's Dentist
American Dental Association-Life Member, Fellow of Academy of General Dentistry, American Academy of Implant Dentistry