Lymph Nodes
What Function Do Lymph Nodes Serve?
A combination of the definition of lymph nodes from the dictionary, thesaurus, encyclopedia, and Wikipedia is that lymph nodes are "small, bean-shaped masses of tissue scattered along the lymphatic system that act as filters and immune monitors, removing fluids, bacteria, and cancer cells that travel through the lymph system." Lymph nodes are full of connective tissue and lymphocytes (white blood cells), and are  part of the immune system. These white blood cells defend the body.
For this article, we will be limiting our discussion to only the lymph nodes of the head and neck regional, although many are found in the groin area, under the arms, around the stomach, and in other parts of the body. They are usually not noticeable or palpable except when swollen. Lymph nodes may be seen as slightly enlarged, perhaps with red skin over them, and sore to the touch. They usually are swollen due to infection or inflammation "up stream," but sometimes they may also be a screen for cancer. If a lymph node(s) is swollen, the patient is said to have lymphadenopathy, which means swollen lymph node(s).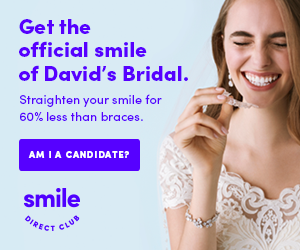 Lymph nodes may be swollen when fighting diseases such as inflammation, a virus, infection, or perhaps cancer or leukemia, but in the greatest majority of cases it is usually infection. The lymphatic system is the body's defense against many kinds of problems. Swollen or sore glands is an indication that the system is working for you in a proper manner. Simply put, it is a sign that the body is fighting some kind of illness. And as said before, more than likely the problem is infection. Rarely is it cancer, and the closest lymph node to the cancer shields the body from it spreading. This node is called the sentinel node and simply indicates that the cancer is trying to spread but has been caught. If the sentinel node is cancer-free, this is a very good sign that the cancer has not spread.
The lymphatic system of the body consists of a series of lymph nodes connected to each other and creating what is known as a lymphatic chain. The system has moving clear fluid within that is called lymphatic fluid. This fluid will eventually find its way into the venous system. This system helps maintain the proper balance of fluids in the body, especially the interstitial fluids between the cells. While lymph fluid moves through the body, the lymph nodes filter out bacteria, viruses, and anything else which might be harmful. This aids in the prevention and spreading of these pathogens.
Swollen lymph nodes are more common in children than adults because children have yet to build up their full immunity to infection and inflammation. As we know, the lymph nodes fight infection and inflammation as do the thymus gland, spleen, tonsils, and adenoids. In earlier days, almost all children had their tonsils and adenoids removed because of swollen lymph glands. This is no longer the case since this swelling will usually dissipate once the child develops more immunity. If there is infection in the body, an increase occurs in the production of white blood cells, and they join in the lymph node(s) nearest the infection. This helps fight the infection but also causes swollen lymph nodes.
In general, swollen lymph nodes which are softer and movable are usually the result of infection or inflammation. A non-movable and firm lymph node without discomfort is more concerting and needs attention by a specialist. This may be an indication of leukemia or non-hodgkin's lymphoma, or that cancer has metastasized (spread) from a different area of the body. Swollen and sore lymph nodes may be a result of immune diseases like HIV, a bacterial infection from the ear, throat, or tooth, or even mononucleosis. Other causes may be a cold, flu, cat scratch fever, infected gums, aphthous ulcers, measles, tonsillitis, or even TB. Once the cause of the swollen and sore lymph nodes is eliminated, the glands should return to normal in a 7-14 day period of time.
Cancer Treatment Centers of America states that "the risk of developing head and neck cancer may be increased by certain lifestyle behaviors and environmental factors, such as smoking and exposure to carcinogens." They further state that "tobacco is a risk factor to all head and neck cancers and that the National Cancer Institute reports that 85 % of people who develop head and neck cancers have a history of tobacco use, particularly smoking. Chewing tobacco is also linked to an increased risk for oral cancer." Alcohol abuse can also be involved. Other factors may be the human papilloma virus infection (HPV).
Treatment options for swollen lymph nodes which are due to infection are usually antibiotics and warm compresses, whereas treatment options for swollen lymph nodes due to cancer are surgery, or radiation, or chemotherapy, or any combination of the three. Unless it is diagnosed as a lymphoma which actually originates within the lymph node itself, the cancer may be significantly advanced when it reaches the lymph node and causes swelling.
One should not be too alarmed if swollen and sore lymph nodes are found because in the majority of cases it is due to infection which can be eliminated with antibiotics. It is extremely rare that it is something more serious than an infection, inflammation or a virus. But it must be remembered that swollen lymph nodes are a symptom that there is a problem somewhere in the body. Sometimes these problems are self limiting but it is always advisable to see your doctor. One also should know that any lymph node which increases in size to one centimeter (approximately 3/8ths inch), should be examined by a specialist.
Today's Dentist
Life Member of American Dental Association, Emeritus Fellow of Academy of General Dentistry, American Association of Implant Dentists