Mouth Guards Protect the Teeth
Mouth guards are either stock-sized, semi-custom-fitted, or custom-fitted appliances which fit in the mouth and over the teeth. They are flexible and should be worn during any activity which might result in trauma to any of the teeth or existing dental work. Orthodontic treatment, fixed bridges, removable bridges, or even dentures may compound the problem of trauma and a truly excellent fitting mouth guard is necessary in those cases. The mouth guards, properly designed, should create protection for the teeth, any dental work or orthodontic appliances, the cheeks, gums, lips, and tongue. In addition to performing certain protective functions, they must also fit snugly, allow reasonable speaking, and not impinge on the gums or affect breathing. Mouth guards are very important and should be utilized in any athletic activity or any other activity where the teeth may come into contact with any part of another body, human or animal (bull and bareback riding), or any hard object or surface. A mouth guard may prevent a concussion by reducing the trauma to the skull by a hard blow to the lower jaw.
We are specifically limiting this discussion to mouth guards which provide protection for the teeth, gums, cheeks, tongue, etc., from any trauma. This also includes self-destruction of the teeth by grinding (bruxism) or clenching, as well as TMJ (tempero-mandibular joint) Syndrome. We are not discussing Snoring Mouth Guards or orthodontic treatments such as Invisalign or mouth guards used for whitening teeth.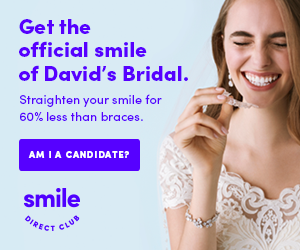 It is said that the first mouth guards were used by boxers over 100 years ago and were called gum shields. They became accepted by the profession as a whole in the 1930's. These were rubber-type devices. Wider acceptance by other forms of athletics occurred when an all-plastic or acrylic mouth guard was developed shortly after that. It was learned that almost 50% of all injuries in football affected the teeth and once the latex mouth guard was developed, all schools and colleges mandated mouth guards. This directive resulted in an immediate and dramatic reduction in dental injuries.
Many types of mouth guards are quite firm but can be made pliable with heat. There are three basic groups of mouth guards which increase in cost as the proper fit improves. First there are the small, medium, and large generic types that basically are held uncomfortably in your mouth and provide a pad between the teeth of the upper and lower arches. They do not fit well, impinge on the gums, cheeks, and floor of the mouth. They are bulky and are often too large and quite uncomfortable. The second type must be boiled in water or heated in the micro wave oven to create temporary pliability. The user then places the heated appliance into his mouth, bites down, and tries to push and pull on both the appliance and the cheeks and tongue to improve the fit. The appliance can be reheated and the process repeated for a better fit. But they can still be bulky, too large, and uncomfortable. If they are bulky and uncomfortable, there will be difficulty in breathing and speaking, and they could change the alignment of your teeth. This is better than the first type, but substantially less protective or comfortable than the custom-made mouth guard. The custom-made mouth guard is prepared by the dentist who will take impressions of your maxillary (upper) and mandibular (lower) arches, and then mounts molds made from these impressions onto an articulating device and then creates an appliance that perfectly fits you and only you. This also maintains the proper occlusion or bite, and keeps the TMJ in the correct position when clenching–which all athletes do. This custom appliance costs anywhere from $200-$450 but is well worth it as is most often precludes any damage to the teeth. The first types, which is very generic, cost about $8 to $20, and the kind that you heat may cost from $15 up to about $50. Be very careful with these. You get what you pay for and your teeth are extremely important and quite expensive to repair. Do everything you can to utilize a custom-made mouth guard. It might surprise you to know that most dental insurance companies are unwilling to include mouth guards in their coverage.
Mouth guards, in the greatest majority of cases, are made to fit the maxillary (upper) arch only with the mandibular (lower) teeth biting into the upper grooves. Certain dental conditions require the appliance to be worn n the mandibular teeth. An excellent mouth guard is one which comfortable, protective, and should not affect one's speaking or breathing pattern. They are very important in significantly reduces dental injuries by preventing broken teeth, tooth nerve damage, and perhaps even tooth loss.
Today's Dentist
Life Member of American Dental Association, Emeritus Fellow of Academy of General Dentistry, American Association of Implant Dentists