Notice
: Trying to access array offset on value of type null in
/home/dentist/public_html/wp-content/plugins/really-simple-facebook-twitter-share-buttons/really-simple-facebook-twitter-share-buttons.php
on line
318
Warning
: preg_match(): Compilation failed: invalid range in character class at offset 4 in
/home/dentist/public_html/wp-content/plugins/lightbox-plus/classes/shd.class.php
on line
1384
Warning
: preg_match(): Compilation failed: invalid range in character class at offset 4 in
/home/dentist/public_html/wp-content/plugins/lightbox-plus/classes/shd.class.php
on line
1384
Warning
: preg_match(): Compilation failed: invalid range in character class at offset 4 in
/home/dentist/public_html/wp-content/plugins/lightbox-plus/classes/shd.class.php
on line
1384
Warning
: preg_match(): Compilation failed: invalid range in character class at offset 4 in
/home/dentist/public_html/wp-content/plugins/lightbox-plus/classes/shd.class.php
on line
1384
Warning
: preg_match(): Compilation failed: invalid range in character class at offset 4 in
/home/dentist/public_html/wp-content/plugins/lightbox-plus/classes/shd.class.php
on line
1384
Warning
: preg_match(): Compilation failed: invalid range in character class at offset 4 in
/home/dentist/public_html/wp-content/plugins/lightbox-plus/classes/shd.class.php
on line
1384
Warning
: preg_match(): Compilation failed: invalid range in character class at offset 4 in
/home/dentist/public_html/wp-content/plugins/lightbox-plus/classes/shd.class.php
on line
1384
Warning
: preg_match(): Compilation failed: invalid range in character class at offset 4 in
/home/dentist/public_html/wp-content/plugins/lightbox-plus/classes/shd.class.php
on line
1384
Warning
: preg_match(): Compilation failed: invalid range in character class at offset 4 in
/home/dentist/public_html/wp-content/plugins/lightbox-plus/classes/shd.class.php
on line
1384
Warning
: preg_match(): Compilation failed: invalid range in character class at offset 4 in
/home/dentist/public_html/wp-content/plugins/lightbox-plus/classes/shd.class.php
on line
1384
Warning
: preg_match(): Compilation failed: invalid range in character class at offset 4 in
/home/dentist/public_html/wp-content/plugins/lightbox-plus/classes/shd.class.php
on line
1384
Warning
: preg_match(): Compilation failed: invalid range in character class at offset 4 in
/home/dentist/public_html/wp-content/plugins/lightbox-plus/classes/shd.class.php
on line
1384
Warning
: preg_match(): Compilation failed: invalid range in character class at offset 4 in
/home/dentist/public_html/wp-content/plugins/lightbox-plus/classes/shd.class.php
on line
1384
Warning
: preg_match(): Compilation failed: invalid range in character class at offset 4 in
/home/dentist/public_html/wp-content/plugins/lightbox-plus/classes/shd.class.php
on line
1384
Warning
: preg_match(): Compilation failed: invalid range in character class at offset 4 in
/home/dentist/public_html/wp-content/plugins/lightbox-plus/classes/shd.class.php
on line
1384
Warning
: preg_match(): Compilation failed: invalid range in character class at offset 4 in
/home/dentist/public_html/wp-content/plugins/lightbox-plus/classes/shd.class.php
on line
1384
Warning
: preg_match(): Compilation failed: invalid range in character class at offset 4 in
/home/dentist/public_html/wp-content/plugins/lightbox-plus/classes/shd.class.php
on line
1384
Warning
: preg_match(): Compilation failed: invalid range in character class at offset 4 in
/home/dentist/public_html/wp-content/plugins/lightbox-plus/classes/shd.class.php
on line
1384
Warning
: preg_match(): Compilation failed: invalid range in character class at offset 4 in
/home/dentist/public_html/wp-content/plugins/lightbox-plus/classes/shd.class.php
on line
1384
Warning
: preg_match(): Compilation failed: invalid range in character class at offset 4 in
/home/dentist/public_html/wp-content/plugins/lightbox-plus/classes/shd.class.php
on line
1384
Warning
: preg_match(): Compilation failed: invalid range in character class at offset 4 in
/home/dentist/public_html/wp-content/plugins/lightbox-plus/classes/shd.class.php
on line
1384
Warning
: preg_match(): Compilation failed: invalid range in character class at offset 4 in
/home/dentist/public_html/wp-content/plugins/lightbox-plus/classes/shd.class.php
on line
1384
Warning
: preg_match(): Compilation failed: invalid range in character class at offset 4 in
/home/dentist/public_html/wp-content/plugins/lightbox-plus/classes/shd.class.php
on line
1384
Warning
: preg_match(): Compilation failed: invalid range in character class at offset 4 in
/home/dentist/public_html/wp-content/plugins/lightbox-plus/classes/shd.class.php
on line
1384
Warning
: preg_match(): Compilation failed: invalid range in character class at offset 4 in
/home/dentist/public_html/wp-content/plugins/lightbox-plus/classes/shd.class.php
on line
1384
Warning
: preg_match(): Compilation failed: invalid range in character class at offset 4 in
/home/dentist/public_html/wp-content/plugins/lightbox-plus/classes/shd.class.php
on line
1384
Warning
: preg_match(): Compilation failed: invalid range in character class at offset 4 in
/home/dentist/public_html/wp-content/plugins/lightbox-plus/classes/shd.class.php
on line
1384
Warning
: preg_match(): Compilation failed: invalid range in character class at offset 4 in
/home/dentist/public_html/wp-content/plugins/lightbox-plus/classes/shd.class.php
on line
1384
Warning
: preg_match(): Compilation failed: invalid range in character class at offset 4 in
/home/dentist/public_html/wp-content/plugins/lightbox-plus/classes/shd.class.php
on line
1384
Warning
: preg_match(): Compilation failed: invalid range in character class at offset 4 in
/home/dentist/public_html/wp-content/plugins/lightbox-plus/classes/shd.class.php
on line
1384
Warning
: preg_match(): Compilation failed: invalid range in character class at offset 4 in
/home/dentist/public_html/wp-content/plugins/lightbox-plus/classes/shd.class.php
on line
1384
Warning
: preg_match(): Compilation failed: invalid range in character class at offset 4 in
/home/dentist/public_html/wp-content/plugins/lightbox-plus/classes/shd.class.php
on line
1384
Warning
: preg_match(): Compilation failed: invalid range in character class at offset 4 in
/home/dentist/public_html/wp-content/plugins/lightbox-plus/classes/shd.class.php
on line
1384
Warning
: preg_match(): Compilation failed: invalid range in character class at offset 4 in
/home/dentist/public_html/wp-content/plugins/lightbox-plus/classes/shd.class.php
on line
1384
Warning
: preg_match(): Compilation failed: invalid range in character class at offset 4 in
/home/dentist/public_html/wp-content/plugins/lightbox-plus/classes/shd.class.php
on line
1384
Warning
: preg_match(): Compilation failed: invalid range in character class at offset 4 in
/home/dentist/public_html/wp-content/plugins/lightbox-plus/classes/shd.class.php
on line
1384
Warning
: preg_match(): Compilation failed: invalid range in character class at offset 4 in
/home/dentist/public_html/wp-content/plugins/lightbox-plus/classes/shd.class.php
on line
1384
Warning
: preg_match(): Compilation failed: invalid range in character class at offset 4 in
/home/dentist/public_html/wp-content/plugins/lightbox-plus/classes/shd.class.php
on line
1384
Warning
: preg_match(): Compilation failed: invalid range in character class at offset 4 in
/home/dentist/public_html/wp-content/plugins/lightbox-plus/classes/shd.class.php
on line
1384
Warning
: preg_match_all(): Compilation failed: invalid range in character class at offset 4 in
/home/dentist/public_html/wp-content/plugins/lightbox-plus/classes/shd.class.php
on line
700
Warning
: Invalid argument supplied for foreach() in
/home/dentist/public_html/wp-content/plugins/lightbox-plus/classes/shd.class.php
on line
707
Warning
: preg_match_all(): Compilation failed: invalid range in character class at offset 4 in
/home/dentist/public_html/wp-content/plugins/lightbox-plus/classes/shd.class.php
on line
700
Warning
: Invalid argument supplied for foreach() in
/home/dentist/public_html/wp-content/plugins/lightbox-plus/classes/shd.class.php
on line
707
Mouth Ulcers (Aphthous Ulcers)
What is a mouth ulcer (aphthous Ulcer)?
Aphthous (pronounced aff'- thus) ulcers, commonly called mouth ulcers, are quite uncomfortable or painful to the patient and he is usually extremely concerned. They may occur singularly or in groups on the mucous membranes of the mouth on the gums, throat, cheeks, inside of lips, and the tongue. Aphtha
means "ulcer," so combining the word aphthous with ulcer is somewhat redundant. That means ulcer-ulcer! They are non-contagious, benign, not sexually transmitted, and are found more in women than men and in about 25% of the population. The patient is usually quite healthy. Aphthous ulcers are often confused with fever blisters, or cold sores, which are found mostly on the lips and are caused by the herpes simplex virus. This article is about mouth ulcers, or aphthous ulcers, which sometimes are called canker sores. Aphthous ulcers are in the category of stomatitis which means inflammation of the mouth, eg, aphthous stomatitis. They are more common in children or adolescents.
Mouth ulcers are quite uncomfortable and are not contagious at all as they are not viral or bacterial. The trait may possibly be familial or inherited. There are many suspected causes of mouth ulcers but such things as trauma (from a toothbrush or floss), accidental cheek biting, a sharp edge of a broken tooth, irritation by orthodontic wires or brackets, perhaps a deficiency in vitamin B12, folic acid, or iron, acidic foods, or strong hormonal changes are all possible causes. Improper use of a toothpick may cause mouth ulcers. The only good thing about a mouth ulcer is that they usually stop occurring during the last one third of one's life.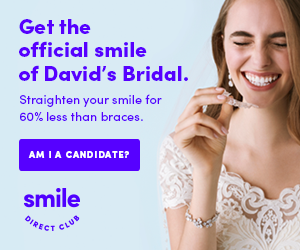 Mouth ulcers are self-limiting and persist from 7-14 days and abate with or without treatment. There is no known cure and they may recur in the future. They may appear in a patient's mouth some 4 or 5 times a year. Some patients have had limited success with an anti-inflammatory drug such as hydrocortisone in orabase, mouth rinses such as Orajel, Gly-Oxide, and Peridex, or topical anesthetic such as Benzocaine which is used for denture sore spots. Throat lozenges may be of aid. There is no true prevention for this condition, unless it is caused by a sharp or broken tooth, aggressive tooth brushing and flossing, or improper use of items such as tooth picks. These habits can obviously be changed. Foods such as pineapple, cinnamon oil, tomatoes, citrus fruits, and colas may precipitate mouth ulcers on some people.
Aphthous ulcers are common and painful and are of concern to the patient.  They can be classified as minor, major, or herpetiform. Minor ulcers are usually smaller and not deep.  Major ulcers are deeper, usually last more than 14 days and up to 30 days, and on a rare occasion will leave slight scarring. Herpetiform ulcers are similar but have clear vesicles of fluid associated with them. Aphthous ulcers do not cause fever or swelling of the lymph nodes. One note is that if major aphthous ulcers are truly slow to heal and remain persistent, HIV might be considered. Also, persistent mouth ulcers may be associated with Crohn's Disease which results from inflammatory bowel disease. There is no known medicine or treatment that will keep these ulcers from recurring.
One must realize that mouth ulcers, or aphthous ulcers, do not present a clear rationale to the clinician. It is truly a misunderstood oral condition and can cause significant discomfort to the patient who is usually quite concerned. Mixed results, if any, may be achieved by various remedies, yet there is no known cure and the understanding of its cause (etiology) is limited. The good thing is that in most cases, the condition is self-limiting and will disappear usually within 7-14 days and should be treated symptomatically as best as can.
A mouth ulcer that does not dissipate within two to three weeks should be seen by your physician or dentist as this could possibly be an oral cancer, and a biopsy may be needed to rule this possibility out. This is more especially true of someone who smokes. However, it is also known that smoking causes a thickening of the gum tissue and makes it more resistant to aphthous ulcers. Biopsies are not usually necessary for mouth ulcers.
There is some slight evidence that a substance in some toothpastes called sodium lauryl sulphate (SLS) may cause ulceration in some patients; therefore, it behooves one who has persistent mouth ulcers to eliminate that possibility.
This article is informational and unless there is something that causes the ulcer by irritation, home remedies, habit changes, and topical medicines are the only help.
Today's Dentist
Life Member of American Dental Association, Emeritus Fellow of Academy of General Dentistry, American Association of Implant Dentists