Mouthwashes Have a Multi-purpose!
Educate Yourself on Mouthwashes
There are many types of mouthwashes. most of which are multi-purpose mouthwashes. Mouthwashes are often named for their efficacy for doing certain functions related to the oral cavity. For example, there are antiseptic mouthwashes, antibacterial mouthwashes, and dry mouth (xerostomia) mouthwashes, along with mouthwashes for gums and also for bad breath. There are many that are the best for certain functions and the greatest majority are Amazon Products and can be obtained from Amazon.com. Just a few of the major mouthwashes are Listerine, Colgate, Act, Crest, Oral-B, Cepacol, Scope, Biotene, and Sensodyne. Almost, if not all, mouthwashes deter halitosis or bad breath, but they can also aid in the reduction of the bacteria which causes gum disease and bacterial plaque, thereby reducing the chance of decay. It is best to use any mouthwash after a thorough cleaning and flossing, but if the toothpaste has fluoride, and you are using a fluoridated mouthwash, then you should spit the residual toothpaste out. Do not rinse with water. Wait a few minutes and then use mouthwash. Spit that out, but do not rinse and you will get the best effect.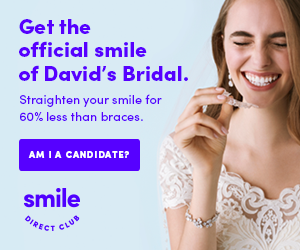 Mouthwashes, of any brand, do not eliminate the need for brushing and flossing! And it must be remembered that saline rinses may be just as effective as mouthwashes except for the possibility of remineralization due to the ingredient of fluoride in the wash.
Did you know that some mouthwashes aid in the remineralization process? In other words, it aids in the prevention and correction of minor cavities. A dental appointment for repair or fillings may possibly become unnecessary. ACT, Anticavity Fluoride Rinse Mouthwash is known for doing just that. Do not expect it to resolve significant amounts of decay, but the fluoride will aid in the remineralization of minor decay, thereby sometimes preventing the need for a filling. This mouthwash contains an additive of .05% sodium fluoride which is an excellent decay preventative. Because of the concentration of fluoride, ACT should be used only a few times per week and only about half the volume of other mouthwashes. This concentration of fluoride makes it an excellent product for sensitive teeth since we know that fluoride reduces tooth sensitivity. This product is readily available on Amazon.
Crest Pro-Health is one of the multi-purpose mouthwashes, that works against the bacteria which causes the development of plaque and gingivitis (inflammation of the gums), as well as bad breath. whereas Scope has a mint taste and is used primarily for bad breath. Listerine also fights germs that cause bacterial plaque and gingivitis, as well as bad breath. And, Listerine has an additive of alcohol which makes it difficult, due to the burning sensation, to keep the mouthwash inside the mouth for 30 seconds which if required for full benefit. Too much alcohol can result in dry mouth which then will cause bad breath, so one must give this careful thought.
Historically, the Aztecs were more advanced than even the upper classed Europeans and they learned that saltwater rinses healed a sore throat much quicker. The saline rinses were also used for mouth ulcers, and with infants who were teething. In the 1600s, it was discovered that vinegar and brandy would kill the living organisms from the canal but not the dental plaque that formed on their teeth. It is said that the rinse was not in the mouth long enough to kill the bacteria in the plaque. Nothing changed with mouthwashes for another 300 years until a Danish professor discovered that chlorhexidine actually stuck to the tooth and would prevent the build-up of bacterial plaque. It maintained contact long enough to kill most of the bacteria.
There are now over 100 brands of mouthwash in the United States. The way that most of them work to limit halitosis, is by controlling the sulfur that is excreted by the anaerobic bacteria which causes the bad breath.
Although humans have thousands of different kinds of bacteria in their mouth, only a very few, especially streptococcus mutans, cause decay. Therefore, the major mouthwash companies are striving more diligently to not only refresh the mouth, eliminate halitosis, aid in remineralization, etc., but want to kill the streptococcus mutants bacteria as well. That would be the Holy Grail!
That being said, it should be known that some of of the bacteria in the bacterial plaque have a beneficial component to the host. As a matter of fact, the fast majority are beneficial, but we are not certain how.
Some researches are concerned that the risk of acquiring oral cancer rises for users of alcohol-containing mouthwashes even if they do not smoke or drink. They also say that children under 7 years of age should not use mouthwashes. There were conflicting opinions from other researchers who disputed the findings and said there is not enough evidence to support the suggestion that alcohol-containing mouthwashes would increase the risk of oral cancer. And, the American Dental Association confirmed that research. That being said, there are many types of mouthwash that are alcohol-free which allows religious groups who abstain from alcohol to use them.
You should choose a mouthwash that has a combination of positive effects on the oral cavity. It should freshen your mouth, eliminate bad breath, fight bacteria, not dry your mouth, and if it contains fluoride, that is all the better.
The American Dental Association has approved many types of mouthwash, yet they assert that proper brushing and proper flossing, combined with regular visits to your dentist for check-ups, make mouthwashes just another method of prevention of dental problems. The keyword is "proper" brushing and flossing.
Today's Dentist
Life Member of American Dental Association, Emeritus Fellow of Academy of General Dentistry, American Association of Implant Dentists.