Oral Cancer, Scary, So Get Yourself Informed
Oral Cancer Must Have an Early Diagnosis
Oral cancer is a collection of abnormal cells which are deemed malignant, and occur in the oral cavity or upper throat area. Oral cancer is included in the group called head and neck cancer. The cancer may originate within the oral cavity such as the tongue, salivary, glands, floor of the mouth, or may have metastasized (spread) from another area of the body, or may have extended from an adjacent area such as the nose or sinus. That being said, it is quite unusual for oral cancer to come from other parts of your body such as brain, testicles, lungs, prostate, or breast. Approximately 9 out of 10 oral cancers are diagnosed as squamous cell carcinoma which means they originated from the tissue that lines the mouth, lips, or tongue.
More than 45,000 patients in the United States are diagnosed yearly with oral cancer. This accounts for about 2% of all the cancers diagnosed, and the average 5-year survival rate is slightly over 60%. However, it is well known that early diagnosis yields much higher 5-year survival rates. More often than not, these lesions do not create any discomfort or pain and this fact alone leads to late diagnosis due to lack of concern or urgency by the patient. That is why it is so important to get those dental check-ups, preferably twice yearly at your routine cleaning appointment.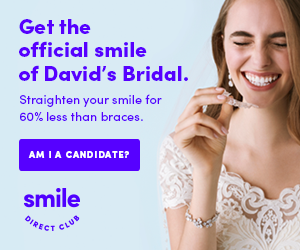 Your dentist or personal physician should give you a thorough oral cancer screening at a minimum of once a year. The success rate for treatment is highly dependent upon early treatment, making one need an oral cancer exam at least once per year. I personally perform this exam on every patient twice per year. This exam should include all aspects of the mouth as well as the head and neck. Palpation (examination by finger touch) of lymph nodes is mandatory. The tongue, especially the sides, the back, and underneath, as well as all aspects of the roof and floor of the mouth, the lips, cheeks, gums, tonsils, and upper throat should be thoroughly checked. The thyroid (checking for nodules and size) the front, back and sides of the neck as well as around the collar bone should be palpated (examined by finger touch) since we are looking for lumps or enlarged attached or unattached lymph nodes. Thorough examination of any enlargements and close attention to any abnormal findings on the x-rays should be noted.
Should any abnormality be found, it is strongly advisable to have a biopsy performed which determines by a pathologist via cellular examination under a microscope exactly what kind of tissue it is. It may very well be benign (non-malignant, not life-threatening) or possibly malignant (life-threatening if not properly and timely treated). The best treatment will then be determined by what the pathologist finds as well as the progression and extension of the malady. Any type of oral cancer can have an excellent prognosis and outcome if diagnosed and treated at an early stage.
There are two primary precancerous lesions that should be carefully evaluated. One is leukoplakia, which simply means white plaque, and the other is erythroplakia, which means red plaque. The red plaque has a greater chance of becoming cancer than the white plaque. It gets its redness by the small red capillaries which become visible. Sometimes there is a combination of both. About 1/4 th of the leukoplakia and erythroplakia lesions are either precancerous or already cancerous.
The greatest majority (90%) of lesions diagnosed as oral cancer are called squamous cell carcinoma, and are usually found on the tongue or in the floor of the mouth. Males are two-to-one more likely to get oral cancer and they are usually over the age of 40. Alcohol and tobacco use are usually involved. These two in combination increase your odds of getting oral cancer fifteen fold. Most people, but not all, who develop oral cancer drink more than 20 alcoholic beverages per week and have a history of smoking or tobacco use. Excess sun exposure is the primary cause for lip cancer. The Human Papilloma Virus (HPV16) seems to have caused a recent increase in the number of oral cancer cases. Basically, the greatest majority of oral cancers could be prevented if it were not for excessive smoking and alcohol abuse, and the spread of the HPV virus.
Symptoms of oral cancer may include swollen lymph nodes, especially in the neck. That simply indicates that something, somewhere in the body, is not correct. It usually is minor but could be a tumor. Any sore that does not heal is also suspicious as is sudden looseness of teeth in one area. Any lump in the neck that is hard and cannot be moved around or is greater than one centimeter (3/8th inch) should be examined. Of course any growth or persistent sore within the mouth should also be examined. Difficulty swallowing may indicate a problem as might be difficulty with your tongue simply moving during speech. Also be suspicious of any onset of unusual numbness as this could indicate an expanding tumor, cancerous or non-cancerous.
There are some specific risk factors for oral cancer. As previously mentioned, alcohol and tobacco products are the primary cause, but other factors are age, race, gender, drugs, HIV, HPV, radiation, ill-fitting partials or dentures, and sun or ultraviolet light (lips). Age, race and gender are predetermined and radiation may be mandatory, but all the others can be managed.
There are certain tests which are used if a malignancy is suspected. The imaging tests are the MRI, Pet, and CT scans. There are also three types of tissue tests that may indicate that a biopsy is needed. They are the tissue staining method, the use of a special light, and the study of cells scraped off the lesion. After that, a biopsy should be utilized by either an excisional biopsy or a needle biopsy.
If the diagnosis is positive, it will be categorized in one of five stages. Stage O has abnormal cells and is called cancer "in situ" which means that the tumor is completely localized and has not spread to the lymph nodes or other parts of the body. There are three means of the cancer spreading: through the lymphatic system, through the blood stream, or by extension into an adjoining area. Stage I means the tumor is about 3/4 inch (2 centimeters) or less and has not spread. Stage II is larger, up to 1 1/2 inches (4 centimeters) and has yet to spread. Stage III is larger than 1 1/2 inches (4 centimeters) or can be any size which has spread to the closest lymph node on the same side of the body. Stage IV can be any size that is deeply invaded and involves more than one lymph node, has spread to other parts of the body, or has lymph nodes more than 2 1/2 inches (6 centimeters) in size.
Surgical excision of the tumor is required of all tumors found to be malignant and if it is operable. Radiation treatment as well as chemotherapy are also usually recommended. Sometimes extreme and disfiguring surgeries are required which then necessitates reconstructive surgery.
The oral cavity often gives the patient signals about oncoming problems. Do not ignore any lumps, sores, white or red patches, or any thing that appears unusual. Stage I cancers have a 90% survival rate. Get an oral cancer check up!
Today's Dentist
Life Member of American Dental Association, Emeritus Fellow of Academy of General Dentistry, American Association of Implant Dentists