Periodontitis
Periodontitis is sometimes and improperly called pyorrhea.
Periodontitis is much more advanced than gingivitis and should be taken very seriously by the patient since destructive and permanent damage is beginning to occur.  Periodontitis is the destruction of any or all of the parts of the periodontium, which is the total supporting system of the tooth, be it bone or soft tissue. Gingivitis and periodontits are the two main forms of periodontal disease. Periodontal means "around the tooth". Gingivitis, which is inflammation of the gum tissue, is totally reversible, but periodontitis, which is much more serious, requires involved dental treatment and may necessitate structural change to the bone, gum tissue, and the amount of tooth structure revealed above the gum line.  It is far easier and much less costly to address and resolve gingivitis before it advances into periodontitis. Incidently, pyorrhea, which incorrectly was used in place of the word periodontitis, is a term that is no longer used in periodontics.
Around each tooth is a crevice which is called a sulcus.  It is similar to a turtleneck collar and surrounds the tooth.  Bacteria grow in there and if proper hygiene and proper brushing is not maintained, bacterial plaque grows and it can become calcified and create tartar (calculus).  When the depth of this sulcus is measured, it should be 2-3 millimeters deep. Anything greater than that must be corrected to avoid bone loss. It is almost impossible to cleanse the depth of a 4 mm plus pocket and therefore it usually get deeper, making it even more difficult to clean, and creating greater amounts of bacterial plaque and tartar. This results in a downward spiral which, if left untreated, could result in tooth loss. A gingival or periodontal pocket is one which is too deep to keep clean. Located at the depth of this crevice-like sulcus is the epithelial (type of tissue) attachment and then the gingival fibers.  These two combined are about 2 mm in width and they are called the biologic width of the gingival attachment or ligament.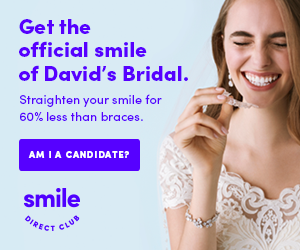 A normal sulcus having a depth of 2-3 mm can easily be properly cleaned by the patient. Calculus build-up, left in place for a period of time, and constant irritation by bacterial plaque will cause swelling of this cuff of tissue which may result in a measured pocket depth of 4 mm or higher.  This is called a "false pocket" or "pseudo-pocket" and is created by the gums swelling and creating a deeper pocket. The margin swells upward towards the chewing surface of the tooth and creates this deeper pocket.  The gingival attachment is not affected. Improved oral hygiene will correct this situation and rarely is a gingivectomy required to reduce the pocket depth.  This is for false pockets only.
In opposition to a false pocket is a true periodontal pocket. In this case, the gingival attachment is severely damaged by the irritation and the pocket will measure deeper as the pocket depth migrates down towards the root tip. The measurements will be 4 plus mm. This area may become infected and cause the gum tissue to swell up necessitating  incisal and drainage via a scalpel. It may be above the bone (suprabony) or within the bone (infrabony). This must be corrected in order to arrest the migration towards the root tip which is more likely to cause even more bone loss. The bone loss may cause migration of teeth, looseness and shifting of teeth, and a total change in bite or the way they fit together.
As previously mentioned, periodontitis begins with gingivitis and the associated bacterial plaque which, if not removed for a few days, hardens into calculus, which must then be professionally removed by the dentist. The longer it stays there, the more damage will be done. The pockets become deeper creating more space for the damaging bacteria. Then comes loss of tissue followed by loss of bone. If too much bone is loss, the tooth becomes loose, and that alone accentuates the problem and can result in tooth loss. In summary, pocket depth may increase with gingivitis by the gums swelling upwards toward the chewing surface of the teeth, or with periodontitis by the gums and bone being destroyed moving downwards towards the root tips of the teeth. It is this migration of the epithelial attachment towards the root tip that can cause bone loss. Often, scaling and root planing (SRP) is required, but only if there is tartar on the root surface. It sometimes is only on the enamel thereby eliminating the need for root planing.
As was mentioned in the article on gingivitis , 3/4 of adults have this disease. This is easily managed with proper oral hygiene. But if left unmanaged, it can easily change to periodontititis and if this is left unmanaged, ultimate loss of some or all teeth. It is very important to have your teeth professionally cleaned twice a year to avoid the foregoing. It is also important to know that halitosis is usually associated with gum disease.
When receiving periodontal treatment of any kind, the goal is to control inflammation and infection, as well as to stop the progression of the disease. With gingivitis or false pockets, often all that is needed is an improvement of brushing techniques and proper dental flossing. This is the non-surgical approach. Sometimes a surgical approach is required in more advanced cases where there is bone loss, tissue migration, and mobility of teeth. The surgical approach is usually preceded by scale and root planing (SRP). There are many methods of treating gum disease, but all are directed towards the end result of a healthy and stable periodontium. These may require one or more of the following: medications, gingival curettage, alveoloplasty of the bone, gingival surgery, both bone and soft tissue grafts, and guided tissue regeneration (GTR).
It is said that a patient with periodontal disease may have a higher chance for heart disease or a stroke, but it has not been proven that periodontal disease actually causes heart disease. There is an inflammatory response in both. Cardiologists prefer that a patient with heart disease have regular periodontal exams. It still has not been solidly settled that reduction of periodontal disease reduces the risk of heart problems, only that they both are sometimes present.
Today's Dentist
Life Member of American Dental Association, Emeritus Fellow of Academy of General Dentistry, American Association of Implant Dentists